The Hancock-Henderson Quill, Inc.

---
Take "The Quill" Along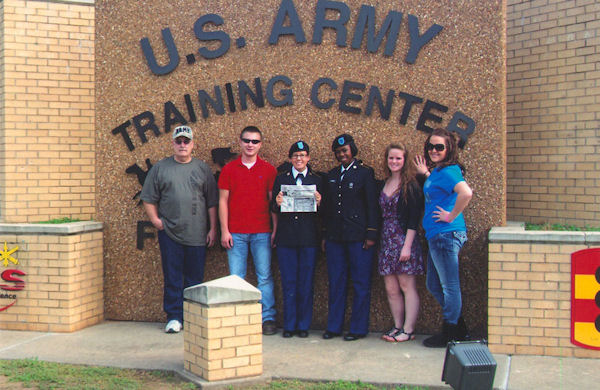 When you go on a trip, take The Quill along and have your picture taken with it and then send it to us. Let's see where all The Quill can travel..
Yeah! Shauna Hicks of Stronghurst, a West Central 2012 graduate, completed National Guard Basic Combat Training and the family took "The Quill"along.\
Shauna's family and friends went to Fort Still, Oklahoma to attend her graduation ceremonies on October 12, 2012. Shauna is currently stationed at Fort Leonardwood, Missouri.
Pictured from left is her father Steve Crawford, Jared Clark, Shauna Crawford, Jenielle Coombs, and West Central school friends Hillary Pence and Darcy Lumbeck.\
"We are so proud of our local girl!"
---