The Hancock-Henderson Quill, Inc.
---
Meet Your Neighbor
by Joyce Wolf, The Quill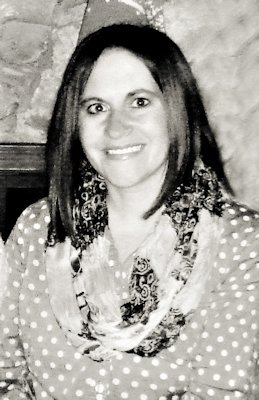 Jaime (Meyer) Ballard, rural Rozetta, was born and raised in that area of northern Henderson County, the daughter of Robert and Luann Meyer.
She is the granddaughter of Harold and Barbara Lumbeck of Oquawka and the late Glen and Jean Meyer of rural Little York.
Jaime has two older sisters, Tricia and Heather and, a twin brother, Jeremy.
She went to Union School and graduated in 1999. She then continued her education at Western Illinois University in Macomb, and graduated in 2003 with a Bachelors Degree in Graphic Communications.
Jaime and Joe Ballard went to high school together at Union and were married in 2004. Joe served in the United States Marine Corp from 2001 to 2005. He is presently employed by Burlington Northern Santa Fe. His parents are Tim and Suzie Ballard of Belvidere.
Jaime is employed part-time at the Henderson County Library in Biggsville, but her passion is being a full-time mom to baby Adeline Jean, born in 2011. She is 14 months old and curious about everything. Happy and healthy, she is the light of their lives.
They moved into their present home in Rozetta, in 2006.
Jaime enjoys utilizing her graphic design skills on the side with her in-home business, "Inked Papers"..
She creates cards, invitations, birth and wedding announcements, as well as beautiful framed personalized wall hangings. Her email is inkedpapers@gmail.com and features some of her current work on her Facebook page.
Joe and Jaime love to vacation in Estes Park, CO. They try to go twice a year and really have fun when all the family goes, but it's nice when it's just the three of them, too. They love to hike and spend time at "True's Vue", their family cabin. It sounds like a beautiful place.
Their oldest 'son', Barron, is their 175# Mantle Great Dane. He's great with Adeline and she loves playing with him.
Jaime has attended the Rozetta Baptist Church all her life and taught Sunday School until she had Adeline.
Currently, Jaime serves on the Christian Education board.
Her first few weeks each summer are devoted to the Vacation Bible School at the church, where she leads the Crafts.
The children enjoy all the fun things she helps them create and they continue to learn about the Bible.
---