The Hancock-Henderson Quill, Inc.
---
Meet Your Neighbor
by Christy Kienast,The Quill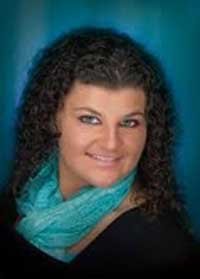 Meet your neighbor and Illini West Senior Hunter Doyle of Carthage. She was born in Carthage on July 28th, 1995, the daughter of Donnie and Shannan Doyle.
Shannan is the Quincy Annex Materials Supervisor and Donnie works at Henniges Automotive.
Hunter has an older brother Brokk, 20, who attends Western Illinois University. He is majoring in Political Science and then will attend law school.
She is the granddaughter of Norm Hussey and Dixie Hussey and the late Donald and Norma Doyle.
She has been in several different groups over her high school career.
Freshman year she was in softball and scholastic bowl. Junior year she was in the Key Club. All four years she has been involved with the International Club.
She has maintained a 4.0 GPA throughout high school. She is ranked 1 out of 95 seniors in her high school. Hunter has been on the high honor roll all four years.
She has also been named an Illinois State Scholar. In June 2012, the American Legion Auxiliary selected her to participate at Illini Girl State, where she was nominated Campaign Manager.
She loves to spend time with her family and friends, listen to music, and play guitar. She has been working at Hardee's in Carthage since September of 2011.
After high school, Hunter plans to study at the University of Wyoming and earn her bachelor's degree in chemistry.
The University of Wyoming has awarded her with the Rocky Mountain Scholars Award and has accepted her in to their Honors Program.
She will also participate in the Pre-Optometry Program.
Hunter then plans to attend optometry school to become an eye doctor.
---