The Hancock-Henderson Quill, Inc.
---
Meet Your Neighbor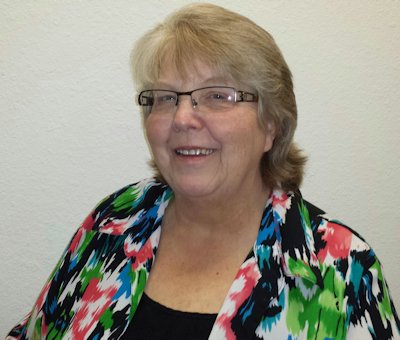 Meet Your Neighbor Betty Waterman who has been a resident of Stronghurst for the past 45 years.
As of November 12, 2013, Betty and hubby, Ernie, celebrated their 45th wedding anniversary.
Ernie is retired from Burlington Northern Railroad after 30 years.
Betty is presently employed at the Bank of Stronghurst, where she has been for 6 years and also at West Central FS for 5 years.
Previously she was a lab tech in quality control at Lance Vista; a TSA (Burlington Iowa Airport) security screener; Lowe's 10 years; and has driven a school bus for 10 years.
Betty was born and raised in Gladstone and graduated in 1969 from G & O High School. She continued her education at Western Illinois University, in Macomb, receiving a Bachelors in Business Administration in 2003.
Her mother is Doris Keever and her dad, Robert Keever, is deceased.
Siblings include one sister, Patricia (Kenneth) Bundy of Gladstone and a brother, Robert D. (Linda) Keever of Eagle Rock, Missouri.
Their children are Scott Waterman of Gladstone, Stacey Swisher of Stockport, Iowa and Beth Wooters of Stronghurst.
Grandchildren are Nick Waterman serving in the Air Force in Okinawa, Japan, Mykaila Waterman, Las Vegas Nevada, Samantha Swisher, Raritan, Kristen Swisher and Jessica Swisher of Stockport, Iowa, Kaitlyn Wooters, Cameron Wooters and Megan Buster of Stronghurst and one great-grandchild, Greyson Waterman of Japan.
Betty's hobbies are scrapbooking, Bingo and baking.
Betty is looking forward to her retirement in January.
"I plan to enjoy my family, hobbies and possibly do some traveling."
---