The Hancock-Henderson Quill, Inc.
---
Meet Your Neighbor
by Christy Kienast - The Quill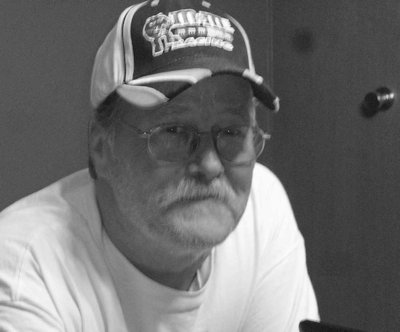 Meet your neighbor Rick Barker who resides in La Harpe. He moved here from Minot, North Dakota.
Rick was born in Norfolk, Virginia on July 15th, 1959. Rick is the son of the late McKensey Barker of Tina, Missouri and the late Maxine Drier of Norfolk, Virginia. Growing up Rick lived in Virginia, North Carolina, California, Washington and Missouri.
Rick graduated from Tina-Avalon High school in Tina, Missouri in 1978. Rick has close to 30 years of experience in the painting business and hopes to start a business here of the same. Rick served for 4 years in the U.S. Army from 1978- 1982. He served 2 tours in Ft. Polk, Louisiana and a 2 year tour in Germany.
Rick has 3 sons. Oldest son, Ricky Jr. 28, lives in Sanford, North Carolina, son Jeremy 26, lives in Minot, North Dakota with his fiancee, Brittany Gullickson, 24 and their 3 year old son, Tyler. Son Cory, 24 also lives in Orlando, Florida.
Rick is the fourth of 7 children. His oldest brother Cecil passed away June 1, 2013. Cecil lived in Sanford of North Carolina. Sister Donna Cleveland lives in Wisconsin, brother Ken Barker lives in St. Petersburg, Florida, brother Rod Barker lives in Louisiana and brother, Daniel Drier and sister, Dawn Drier live in Norfolk, Virginia.
Rick's hobbies include woodworking, disc golf and collecting M&M Candy Memorabilia.
---