The Hancock-Henderson Quill, Inc.
---
Take "The Quill" Along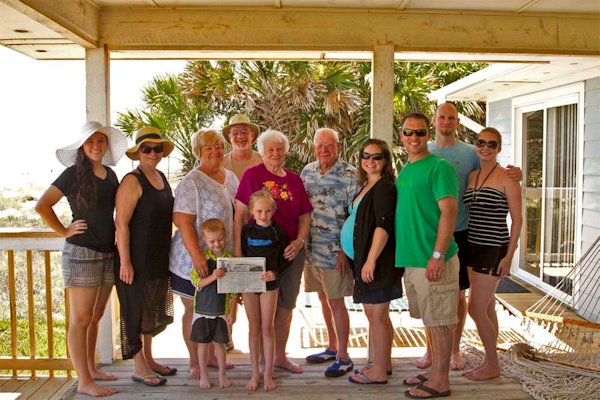 Ralph and Darlene Tatge took '"The Quill" along when they vacationed with their two daughters, Barb Leatherwood and Jennifer Schaley, Barb's husband Mike and kids in Indian Pass, Florida.
From Left to right is Joy Leatherwood, Barb Leatherwood, Jennifer Schaley, Mike Leatherwood, Darlene Tatge, Ralph Tatge, Brooke and Justin Tanner, Justin and Kelly Leatherwood in front: Gavin and Ashlyn Leatherwood.
When you go on a trip, take'"The Quill" along and have your picture taken with it and then send it to us. Let's see where all "The Quill" can travel.
---