The Hancock-Henderson Quill, Inc.
---
Meet Your Neighbor
by Christy Kienast-The Quill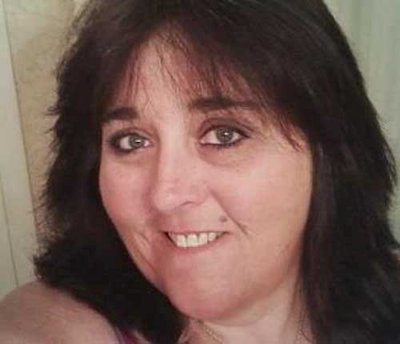 Meet your new neighbor to La Harpe, Cheryl Rich, formerly of Manila, Arkansas.
Cheryl Fisher was born in Cedar Rapids, Iowa in 1960, the daughter of the late Harold and Helen Mondorf of La Harpe.
Cheryl is the oldest of six siblings.
She has a sister, Kathy Fisher of Burlington, IA, brothers, Charles Waterman (Sandie) of Wever, Iowa, Harold (Joe) Mondorf, Jr. (Debbie) of Burlington, IA and baby sister, Christy (Ryan) Kienast of La Harpe. She has 9 nieces and nephews and 4 great nieces and nephews.
Cheryl has three daughters. Dianna Whitmore of Rock Island, Michelle Whitmore of Burlington, Iowa and Ashley Whitmore of Fort Madison, Iowa; 9 grandchildren and 2 great grandchildren.
The oldest granddaughter, Cheyenne, is soon to be 17, Keona is 15, Aekerya is soon to be 13, Kimariyona is 10 years old, and grandson Corday is 4 years old. Oldest grandson JJ is 11, granddaughter, Sabrina is 9, grandsons, Hayden and Landon are 4 and 2.
Great granddaughter, Timiahyah is 2 and great grandson Ja'mauri is almost a month old.
Cheryl lived in Manila, Arkansas with her husband, Terry until recently. Terry suddenly passed away in May of 2013, so Cheryl decided to move up North where all the rest of her family is.
She previously lived in La Harpe in 2009, when she worked at the La Harpe Family Diner. She has also worked at Lamont Limited, Vista Bakery and the Summer Street station in Burlington, IA, as well as being a truck driver.
Cheryl has two pets a Calico cat named Callie who is about 20 years old and a 2 ½ year old Chihuahua mix named Sissy.
She loves to cook, do crafts, crochet, go to flea markets and yard sales, go fishing and hang out with her family. She also enjoys singing karaoke.
She has been to 48 of the 50 states as well as Canada and Mexico.
Cheryl was the President of the Ladies Auxiliary for the American Legion in Manila and assistant bar manager of the American Legion.
Some fun facts about Cheryl are: her favorite movie is the Notebook, she likes to play on Facebook and she likes to read.
---