The Hancock-Henderson Quill, Inc.
---
Meet Your Neighbor
by Christy Kienast - The Quill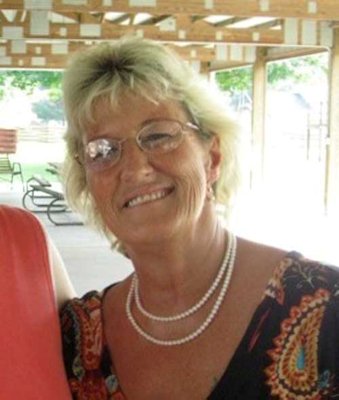 Meet your neighbor Ann Wall Erven of Milton, Florida formerly of the Colchester area.
Ann is the daughter of Sadie Wall Olson and Alvin Wall, who passed away when she was only 3 years old.
Ann was born in Carthage, and attended schools in Fountain Green, Terre Haute and La Harpe.
She is the youngest of 10 children, oldest brother, Alvin is deceased, brother, Gene Wall lives in Bushnell, brothers, John and Jack Wall are both deceased, brother, Donnie Wall lives in Keokuk, IA, sister, Janet Bundy lives in Macomb, sister, Sandy Ussery lives in Prairie City, and sisters, Dorothy Green and Donna Danielson live in Colchester.
Ann has been with her fiancé, Daniel '"Buddy" Thomas for the last 6 years and they plan to be married after the first of the year.
She has owned her own cleaning company for the last 15 years.
She has two pets, a cat Snowball and a dog, Smokey.
Ann's hobbies include plants, loves fish, going to flea markets, horses, yard work and she loves to be on Facebook. Ann and Buddy like to go to '"Road to the Horse", which is a colt starting competition where you take a wild horse and get 3 days to train it and on the 3rd day the horse has to go through an obstacle course.
A few fun facts about Ann is her favorite movies are '"The Green Mile" and "Burlesque," she listens to country music and oldies and she collects blue vases and bottles.
---