The Hancock-Henderson Quill, Inc.
---
Stronghurst Area Mourns Loss Of Beloved Doctor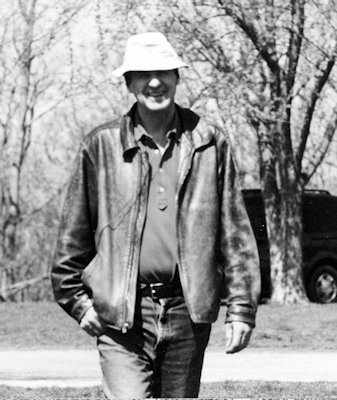 Dr. Robert "Bob" Pogue
by Dessa Rodeffer, Quill Publisher/Owner
The Stronghurst Community received word that their beloved doctor, Robert M. Pogue, died in the early hours Tuesday, April 9th at St. Francis Hospital in Peoria.
Dr. Pogue had contracted the flu in February which turned into bronchitis, pneumonia and then pancreatitis and "every complication" along with it. It was the unexpected that sometimes happens in our lives and turns our lives in a turmoil.
The compassion that everyone feels for "Doctor Bob" is only a small portion of what Dr Pogue felt for this community and his patients who he cared for so deeply. He was passionate about his work and would drop anything for his patients at any hour.
He was passionate about his family, his friends, and the farm which he grew up on outside Media. He enjoyed taking his wife Terri on a luxurious trip out to the Bigger farm to see the cows, or to Starved Rock to go hiking, or to see the granddaughters play basketball or just to spend time with the family.
He was a sports fanatic - White Sox, Fighting Illini, Chicago Bears, all school sports at West Central, Monmouth-Roseville, etc, You would see him cheering one minute and possibly patching up an injured player during a football game saying, "See me later at my office," for a more secure fix.
He was a promoter of the town and of any cause that would better the community.
He was known as a prankster, and kept the girls on their toes in the office. His harmless mischief lifted spirits and made him a joy to have around.
He usually carried in his pocket a joke book and some plastic bugs to torment the waitresses, knowing how a good laugh was also good medicine.
DR, ROBERT M. POGUE
Dr. Robert M. Pogue, 68, of Stronghurst, died at 3:51 a.m. Tuesday, April 9, 2013 in OSF Saint Francis Medical Center in Peoria.
He was born March 14, 1945 in Breckenridge, Minnesota, the son of E.M. "Mac" and Lillian Stone Pogue.
He married Ruth Hermsmeier. They later divorced. He later married Jerilyn Strand. They divorced. On December 12, 1981, he married Teri Jo Hames in Waltham, Illinois.
Dr. Pogue graduated from Media-Wever High School in Media. He later graduated from the University of Illinois in Champaign, and it's School Of Medicine. He was board certified in internal medicine and family practice.
From 1973 until 1981, he practiced emergency room medicine in the Rockford area. He then moved to Stronghurst, and established his family practice. He served as Stronghurst's only physician for the past thirty two years.
He was Medical Director of the La Harpe-Davier Health Care Center, in La Harpe, Oak Lane Nursing & Rehab Center in Stronghurst, and the Henderson County Health Department and Hospice Program. He was a member of the Stronghurst Lions Club, Stronghurst Booster Club, and St. Patrick's Catholic Church of Raritan.
Survivors include his wife, Teri; two daughters, Jessica Pogue of Austin, TX, Annie Pogue of Aurora; three sons, Dr. Lucas (Colleen) Pogue of Bloomington, Silas (Sarah) Pogue of Sullivan, Adam Pogue of Wisconsin; four granddaughters, Clara, Julia, Lucia, and Isabella Pogue; one sister, Nancy Pogue of Peoria, and one brother, Dr. Charles (Toni) Pogue of Moline.
He was preceded in death by his parents, and one sister in infancy, Jane Anne Pogue.
The Mass of Resurrection will be held at 10:00 a.m. Saturday, April 13, 2013 in the Immaculate Conception Catholic Church in Monmouth, with Monsignor Thomas Mack as Celebrant.
A Rosary will be recited at 5:00 p.m. Friday, followed by visitation until 9:00 p.m. at the West Central Middle School Gymnasium at 215 West South Street in Stronghurst.
Interment will be in the St. Patrick's Catholic Cemetery near Raritan.
A funeral luncheon will follow the interment at the Knights Of Columbus Hall in Monmouth.
Memorials have been established for Oak Lane Nursing & Rehab Center in Stronghurst, La Harpe-Davier Health Care Center in La Harpe and the Stronghurst Food Pantry.
Banks & Beals Funeral Home of Stronghurst is in charge of arrangements.
Condolences may be left at http://www.banksandbeals.com/.
"A sad day in Stronghurst. Prayers are with his family."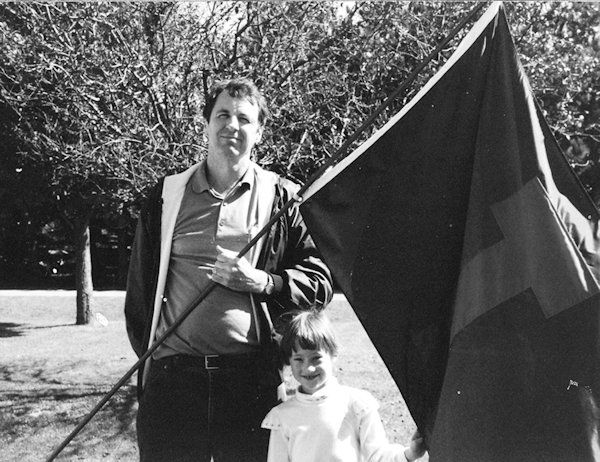 ---