The Hancock-Henderson Quill, Inc.
---
Oquawka Scouts Earned RR Merit Badge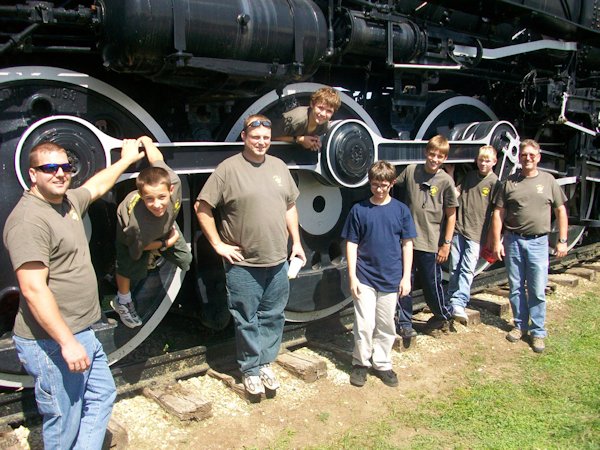 Scouts from Oquawka Troop 61 took part in River Valley Fort Days in Ft. Madison.
They slept in Barracks, toured the Old Fort and also earned their Railroad Merit Badge.
Classes were given by current and retired BNSF and Sante Fe Railroad employees.
Pictured L-R: Assistant Scoutmaster BJ Kelly, Parker Moede, Assistant Scoutmaster Jim Miller, Hunter West, Dalton Grawet, Owen Miller, Jarid Guyton and Scoutmaster Scott Ray.
---