The Hancock-Henderson Quill, Inc.
---
Meet Your Neighbor
by Susan Galbraith, The Quill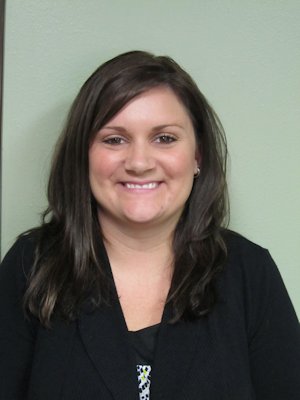 Meet Your Neighbor Carmen Stevens who lives in Media.
Carmen is executive assistant at Eagle View Community Health Systems in Oquawka where she has been employed for 4 years. She previously worked at Deery Brothers in West Burlington, Iowa.
She was born in Macomb and raised in Blandinsville.
In 2003 she graduated from Northwestern High School and attended Southeastern Community College in West Burlington, Iowa.
She is married to Gabe Stevens who is Research and Development manager at Fusion Tech in Roseville.
Her parents are Becky and Tim Shields. Becky is an RN at Women's Health Center in Macomb and Tim is employed by Trotter Construction in Macomb.
Her brothers are Caleb (Trish) Carpenter who lives in Blandinsville. Caleb is employed by DOT Foods in Mt. Sterling and Trish is employed by Wood Forest Bank in Macomb.
Another brother, Tucker Shields, lives in Blandinsville and is also employed by Trotter Construction.
She and Gabe have two children, Emma (9) who is a student in West Burlington, Iowa and Jackson (5) who is starting kindergarten at West Central.
Carmen's hobbies include flower gardening, spending time with family and friends, taking care of their two dogs and cats and shopping.
A memorable time recently was when she vacationed, with her family, at Mark Twain Landing in Monroe City, Missouri where they enjoyed the camp ground and water park.
When asked what she enjoyed about her position at Eagle view she replied, "I enjoy the people I work with and all facets of my work."
---