The Hancock-Henderson Quill, Inc.

---
Meet Your Neighbor
by Christy Kienast-The Quill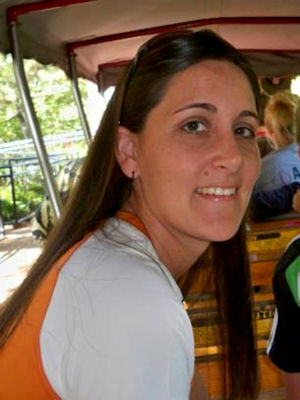 Meet your neighbor Holly Wildrick of La Harpe.
Holly was born in Macomb but raised in La Harpe and has spent most of her adult life here.
Holly graduated from La Harpe High School in 1997 and from Lincoln College in 1999.
She married Rob Wildrick in 2003 and together they have two boys; Bobby (7), who is in first grade at La Harpe Elementary and Brody (4) who will start school next year.
Rob works for Frank Millard and Company out of Burlington, IA. Holly is a stay at home mom, but has worked for American Family Insurance, First State Bank and Wal-Mart Portrait Studio.
Her parents are Mike and Virginia Palmer of La Harpe. Mike is retired from JI Case in Burlington, IA and Virginia has been able to stay at home and care for her family over the years. They have raised two other children together and now enjoy their five grandchildren.
Holly is the granddaughter of Barb and Rex Stewart of La Harpe.
She and her family attend the Terre Haute United Methodist Church.
She enjoys spending time with her family and friends, camping, plays and musicals, photography, scrapbooking and reading.
She loves to watch her boys grow and learn and likes to take them on vacation.
This year they went to St. Louis to the Magic House, the Zoo and to see the musical "The Lion King".
They all loved it and can't wait to plan their next vacation.
---