The Hancock-Henderson Quill, Inc.
---
Take "The Quill" Along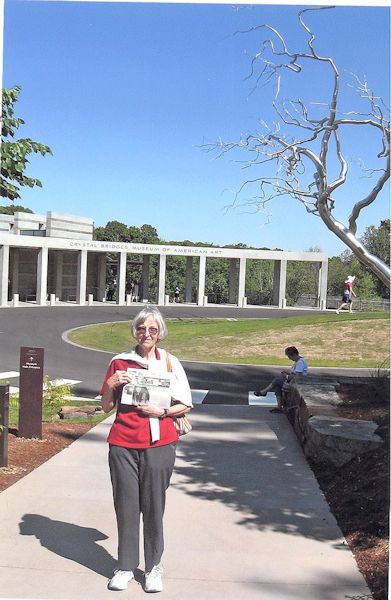 Judy Roessler and Virginia Ross took "The Quill" along when they traveled to Bentonville, Arkansas to see the Crystal Bridges Art Museum. The museum features American Art from the colonial period to the present day. They also toured the Pea Ridge Military Park and the American Indian Museum. It was a wonderful way to celebrate Virginia's March birthday! When you go on a trip, take "The Quill" along and have your picture taken with it, then send it to us. Let's see where all "The Quill" can travel.
---