The Hancock-Henderson Quill, Inc.
---
Meet Your Neighbor
by Christy Kienast-The Quill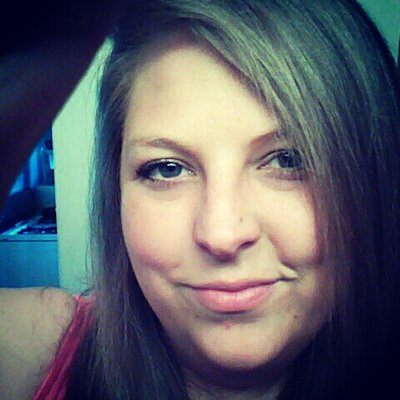 Meet your neighbor Amanda Johnson, 25 of Blandinsville. She is the daughter of Jerry and Debbie Johnson also of Blandinsville.
Amanda was born in Monmouth but has lived in several different areas growing up. She's lived in Lexington, Kentucky; Columbus and Gallipolis, Ohio and Plymouth, Illinois.
Her father was in the radio business so they moved often until they moved back here to be with family. Amanda has one brother, Cody who lives in Macomb.
She graduated from West Prairie High School in 2005 and is currently enrolled in the University of Phoenix and will graduate with a degree in business accounting next year.
Her mother Debbie is the daughter of Jake and Mary Snelson of La Harpe. Her father Jerry is the son of Mike Johnson and RuthAnn Floyd.
Grandpa Jake was a deputy in La Harpe for many years and Grandma Mary was a nurse in La Harpe. Grandpa Mike was a deputy and then the Sheriff for McDonough County and Grandma Ada worked at the Animal Hospital in Blandinsville. They currently reside in Keokuk, Iowa.
Grandma Ruth Ann worked at the Fudge factory in Nauvoo and Grandpa Jerry was a deputy in Nauvoo for several years. They now live in Halfway, Missouri.
Amanda is engaged to be married on August 25th, 2012 to her fiancˇ Joe Smith. Joe grew up in Galesburg
and has worked at the La Harpe Elevator for the last two years.
Amanda and Joe have two children. Blake who is 10 is Amanda's soon to be stepson. Blake lives in Monmouth and plays basketball, football, soccer and baseball. He also shows sheep and will be showing them full time this summer.
Amanda also has a daughter, Aubrey who is 2 and she gets to go to work with Mom every day.
Amanda works at the Gas and Go Radio Station, owned by her father. Gas and Go is the program
playing over the radio at the gas station in Blandinsville. This service is provided to 100 locations in 14 states.
Amanda also sells Thirty-One products and makes tutus. She has worked at Gas and Go for 5 years. Amanda has also worked at several restaurants in the Macomb, Galesburg and Peoria areas including Rocky's, the Student Prince, Buffalo Wild Wings and Applebee's as well as the Associated Bank in Galesburg.
One of her most memorable vacations was when her parents took them on a cruise to the Bahamas. She has also been to Disney World several times and to Washington, D.C and to Louisiana to visit family.
Her family volunteers a lot of their time to the Blandinsville Community Organization or the BCO. The BCO is the group that puts on the Farmer's Picnic every year.
A historical event she recalls is 9/11. She remembers she was in high school and they gathered all of the students in the library to watch one of the saddest moments of her life.
Amanda's hobbies include being a consultant for Thirty-One gifts and making tutus for others. She also enjoys Joe's hobbies which include building cars for figure 8's and derbys and she loves to cheer him on and to attend larger derbies.
---