The Hancock-Henderson Quill, Inc.
---
Girl Scouts Visit P.A.W. Animal Shelter in Fort Madison
by Christy Kienast-The Quill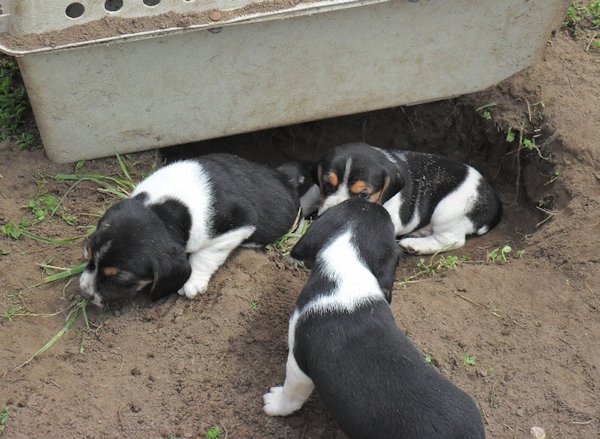 On Sunday, May 6, 2012, local Girl Scout Troop 5051 traveled to Fort Madison, Iowa to visit the P.A.W. Animal Shelter.
Protectors of Animal Welfare or P.A.W. is a no kill adoption pet shelter in Fort Madison.
The girls enjoyed going over and visiting all of the dogs and cats at the shelter.
Employee Tyler Duce said the shelter right now is over full and keeps him and the other 3 employees very busy. Tyler says there are four employees and several volunteers which helps to make the shelter a success.
Director Sandy Brown says the shelter receives no funding and thrives on donations, animal adoptions, memorials, and grants.The shelter adopts out 250-300 pets per year.
Animals are brought in almost every day to the shelter.
The Girl Scout Troop took over the donations the residents of La Harpe donated to them for their 100 years of Girl Scouts campaign. The girls collected about 60 items and donated a portion of them to the McDonough County Humane Society and the majority of it to the PAW shelter.
The shelter always needs donations like dog food, leashes, old towels and blankets, cat food, kitty litter, bowls etc. All pets are spayed or neutered before they leave the shelter.
If you would like to donate any items or are interested in adopting a pet, visit the PAW shelter at 2031 48th Street in Fort Madison, IA.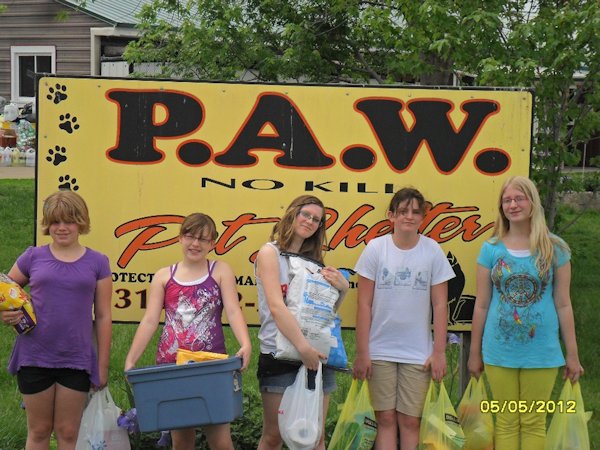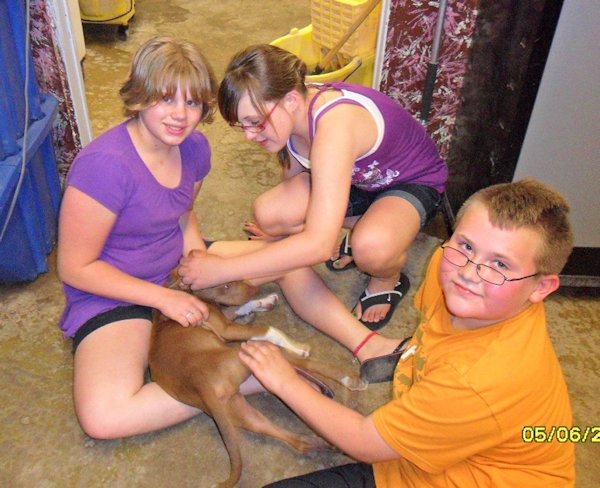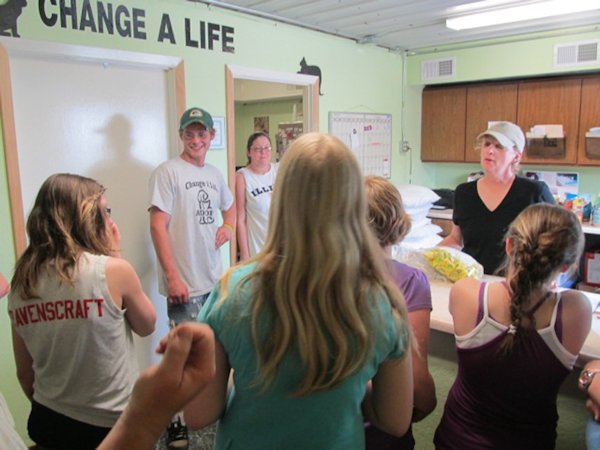 ---