The Hancock-Henderson Quill, Inc.
---
Meet Your Neighbor
by Susan Galbraith, The Quill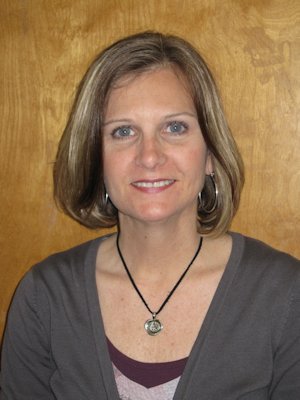 Meet Your Neighbor Angie Alberts of rural Carman.
Angie is employed as a dental receptionist, at Eagle View Community Health Systems, in Stronghurst.
She said, "I really enjoy working with the girls, doctors and the patients. Especially those patients whom I haven't seen in quite some time seeing how "young' they still look. It's a great place to work."
She was born in Burlington, Iowa and said, "I was raised in the Carman area on a farm, which was a lot of fun. My sister and I had a lot of friends growing up who lived on our road. We would ride mini bikes, snowmobiles, and played basketball. My sister, my aunt Lisa and I did have to help out on the farm though. We picked up irrigation pipes and we never knew what was going to crawl out of them-mice, spiders, or snakes. We also helped put up hay in the barn when it was very hot!"
Her parents are Loren and Bonnie Johnson of rural Carman. Her dad is a farmer and her mom is retired from Western Illinois University where she was employed as a secretary to the dean.
In 1982 Angie graduated from Southern High School and in 1983 received a certificate in Office Technology from Southeastern Community College in West Burlington, Iowa.
Her husband of 19 years, David, is employed as a manufacturing engineer at Federal Mogul/Champion in Burlington, Iowa.
They have one son, Justin, who is a freshman at West Central High School, and a step-daughter, Jamie (Mark) who lives in California.
David and Angie are the proud grandparents of a granddaughter, Reagan, who is one year old.
Angie has one sister, Amy (Mike) Schmitz who live in Abingdon. Amy is the principal at United High School and Mike teaches at Elmwood.
She attends the Church of Christ in Burlington, Iowa.
For hobbies, she enjoys attending her son's activities. He is involved in football, basketball and baseball. "I also enjoy reading, planting flowers, even though I really don't have a green thumb; fishing, mowing the yard, making jewelry, knitting and of course I really enjoy shopping with my sister and mother.
She remembers those special vacations when she was young, her parents belonged to a card club and for many years they all went to St. Louis to see the Cardinals. She said, "I even remember seeing Lou Brock steal bases."
Another favorite memory was when she was 13 and her sister, Amy was 12, her family flew to Hawaii to see her uncle Ron and his family.
---