The Hancock-Henderson Quill, Inc.
---
Meet Your Neighbor
by Susan Galbraith, The Quill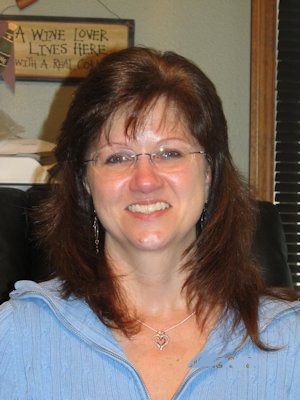 Meet your neighbor Leann Bessine of rural Gladstone.
She has a business, Leann's Bookkeeping and Tax Service which she has owned for 20 years.
She previously owned a catering business.
Leann was born in Burlington, Iowa but, spent a couple of her younger years in Colorado and has lived in the Henderson County area most of her life.
In 1981 she graduated from Union High School and continued her career at Robert Morris Jr. College in Carthage where she earned a degree in Paraprofessional Accounting. She has also taken tax educator classes.
Her parents are David Morris, who is a retired construction/farmer, and a snowbird. Her mother Gilberta Griffith, is also retired and lives in Wellman, Iowa.
She has two brothers, Russell who is deceased and David, who is employed by Dennis Logan Construction/farmer and lives at rural Gladstone. A sister, Roberta, also lives at rural Gladstone.
Her children are Alex, who is a Direct Support Professional at Hope Haven in Burlington, Iowa and Brooke, who is a junior at West Central High School.
She said, "A couple of years ago I decided, for the first time, to try ice fishing. I loved it". She also deer hunts, and enjoys working in her yard taking care of her flowers and vegetables.
Her memorable vacations are the ones she took when she was younger when the adults stayed in pop up campers and the kids slept in tents. She recalls a special time when they had "blueberry water pancakes"! Also, she's enjoyed vacations to Six Flags with the kids and a trip to Niagara Falls a couple of years ago with her special friend Darren Blakely. She said, "We were about the only Americans there at that time!"
When asked what she enjoyed about being a business owner she said, "I like the flexibility of working with other people, the challenges I face organizing bookwork and I like to see the smile on people's faces when they see their bookkeeping is organized. I like the whole package! "
---