The Hancock-Henderson Quill, Inc.
---
Meet Your Neighbor
by Susan Galbraith, The Quill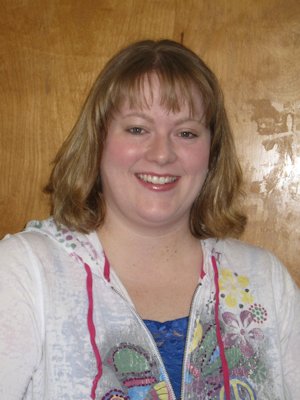 Meet Your Neighbor Alicia Anderson of rural Stronghurst.
Alicia is a busy gal employed in the Pediatrics Department of Great River Medical Center in West Burlington, Iowa, an RN at Oak Wood Estates, a substitute RN at West Central School District and at Oak Lane Rehab and Retirement, as needed.
She was born in Monmouth and raised in the Stronghurst area.
In 1999 she graduated from Southern High School and continued her education at Southeastern Community College in West Burlington, Iowa where she earned her LPN in 2007 and her RN in 2008.
A recent bride of 6 months, her hubby, Chad, is employed as a supervisor for Media-Com.
Her parents are Sharon Annegers of Ft. Mahave, Arizona, dad, Joe and step-mom, Linda, of rural Gladstone.
Her siblings are Amanda (Tony) Bolte of Macomb. Amanda is employed at Bridgeway and Tony at Rent-A-Center in Macomb. Adam Annegers lives in Carthage, and Whitney Finley (13) is in the 8th grade at West Central.
She has a son, Bradon (11) a 5th grader at West Central and two step-sons, Grant Anderson of St. Augustine and Devin Anderson of Blandinsville.
Alicia has one step-grandchild, Kolby who is 1 1/2.
Even though she doesn't have much spare time, about every Saturday evening you will find her at her dads playing Pitch. She also enjoys attending her little sisters and sons sporting events.
"A couple of years ago my mother, sister and family, and my son vacationed in California and enjoyed all the entertainment at Disneyland."
When asked what she liked about her nursing career she replied, "I love my job and helping people. It is so rewarding to help age levels from the little children to the older adults."
---