The Hancock-Henderson Quill, Inc.
---
Meet Your Neighbor
by Christy Kienast-The Quill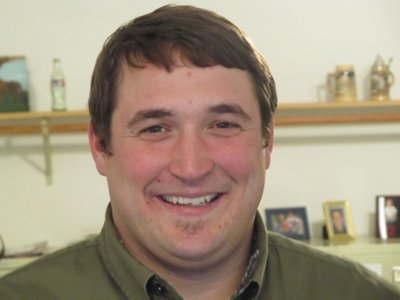 Meet your neighbor Casey Yager of Colusa.
Casey recently moved back from Montana where he had lived the past 3 years.
He was born on September 20, 1984 in Carthage and was raised near Colusa
He is the son of Dick and Carla Yager of Colusa. Dick is the retired Hancock County Sheriff and Carla is a retired Guidance Counselor and Art teacher at Nauvoo-Colusa High School.
Casey has two sisters and is the middle child. His older sister Corey Wibbell is married and lives in Stronghurst and his younger sister, Cassie Yager goes to college at Mizzou and is a Bio-Chemistry Major.
Casey graduated from Nauvoo-Colusa High School in 2003. He went on to college at Illinois College in Jacksonville, graduating in 2007.
He is a new partner with Rod Myers at Hometown Insurance in La Harpe. He has been there since January 1st of 2012.
Casey belongs to the National Wild Turkey Federation. He enjoys hunting, fishing, bow hunting and horseback riding.
His favorite vacation memories include riding horses with his family as a kid. Casey loves to spend time with his 3 month old Border Collie, Merle.
Casey says, "I am enjoying being closer to my family and the Midwest. Home is here even though Montana was wonderful."
So stop in Hometown Insurance and welcome Casey to La Harpe!
---