The Hancock-Henderson Quill, Inc.
---
Meet Your Neighbor
by Christy Kienast-The Quill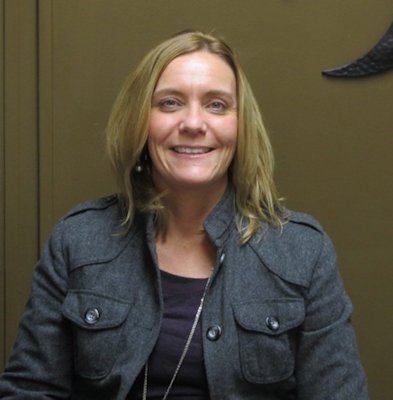 Meet your neighbor Lori Bilbrey of Macomb.
Lori has been the principal of the Dallas City Elementary and Junior High School since July of 2011. She has been in West Central Illinois since 1986.
Lori was born in Rockford, and graduated from Rockford Jefferson High School in 1986.
She then came to Macomb and went Western Illinois University where she got her Bachelor's Degree in Special Education, a Master's in Special Education and a Master's in Educational Leadership. Before becoming principal of the Dallas City Bulldogs, she was a teacher in Macomb.
Lori married Curt Bilbrey on January 5th, 1991 in Rockford. She remembers that it snowed 5 inches on their special day.
Curt grew up in Macomb and is a Police Sergeant at Western Illinois University.
Lori's mother Carol Waters is retired from the food service industry and from coaching and still lives in Rockford.
She has 6 siblings.
Oldest is brother, Dave Waters, who works at the Nunzio Restaurant in Rockford and has two sons, Joe and Brad.
Lori has 5 sisters.
Shelly is retired from Modern Metals and
Gerri or Gig as her family calls her works at the Lowe's Warehouse.
Sister Terri and her husband Scott Johnson have 4 children, Matt, Mike, Jenni and Kim. Terri works at New Horizons Vending and Scott works in computer science.
Sister Karen is a fifth grade teacher at Mehan School in Belvedere. Her husband Gordy Conover is in maintenance/custodian for the Harlem School District.
Sister Mary teaches Special Ed at a behavioral disorder school. Her husband Andy Conover is in computer science. Mary and Andy have two children Grace and Garrett.
Lori is the Vice President of the Western Illinois University Performing Arts Society. The society raises funds to send young people to Arts related events.
Lori and Curt belong to the St. Paul's Church in Macomb.
Her major accomplishments include becoming Principal at Dallas City Elementary and getting her National Board Certification in Professional Teaching Standards.
Her favorite memories include doing the Rotary Exchange to Italy. She also enjoyed London and the beach in Mexico.
Lori's hobbies include doing St. Jude's fundraisers. She likes to run, read and go boating and water skiing.
Lori says "I really enjoy my time as principal, getting to know the families in the area, and working with some great people."
---