The Hancock-Henderson Quill, Inc.
---
Meet Your Neighbor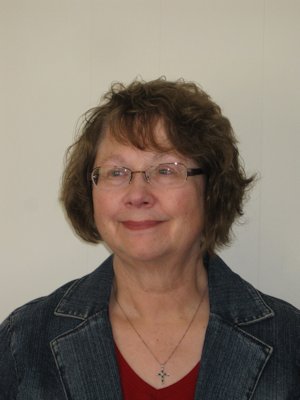 Meet Your Neighbor Peggy Moreland of Lomax.
Peggy is a retired RN but previously was employed by the Lee County Health Department in Fort Madison, Iowa and earlier was Maternal Child Health Coordinator for eight years at the Hancock County Health Department.
She was born in Detroit, Michigan and raised in Kenosha, Wisconsin.
In 1963 Peggy graduated from Kenosha High School and continued her education at the University of Wisconsin in Madison, Wisconsin earning her nursing degree in 1969.
Peggy and her hubby, Larry, have been married for 27 years.
Her mother, recently deceased, is Esther Landgrem.
Three sisters are Judy (Gordon) LaCombe of Kenosha, Wisconsin, Sara (Robert), Bowman of Prescott, Arizona, and Jean (Armondo), Orellana of Littleton, Colorado.
They have four children, Heather (Tim) Root of Lakemoor. Heather is a homemaker and Tim is an IT specialist.
Jon (Tina) Riley live in Stronghurst where Jon is employed at DC Cooper and Tina is employed at Hy-Vee in Burlington, Iowa.
Christina (Joel) Ramirez live in Elgin. Christina is a Pre-K teacher and Joel is employed by Verizon.
Tamara Haecker lives in Racine, Wisconsin and is a document technician.
They have 7 grandchildren, Evan Root, Justin Duffy, Jordan Ramirez, Abigail Ramirez, Mike and Nicholas Burkey and Christopher Rymer.
They are also blessed with 2 great-grandchildren, Hunter and Zachary Burkey.
Peggy is a member of Bethel Lutheran Church in Stronghurst where she is secretary of WELCA and a member of the church council.
Her hobbies include reading her Kindle, quilting and sewing which she hopes to get back to since her retirement. She also participates in an aquatic program at Great River Medical Center in West Burlington, Iowa.
A memorable vacation was one they took on their 25th wedding anniversary. It was a 9 day scenic train ride through Canada. The name of the train was the Rocky Mountaineer.
Peggy said, "The scenery was beautiful and the food was very good."
Another vacation they enjoyed was when they took their camper and traveled to Yellowstone National Park with two of their children.
Several years ago they rented a houseboat with her sister and brother-in-law and Larry's parents and enjoyed Kentucky Lake.
When asked what she most enjoyed most about being a nurse she responded, "Caring for people in the community and being part of different communities.
"During my career I was an information specialist for Lee County where I did home care and hospice for both Lee County and Henderson County."
---