The Hancock-Henderson Quill, Inc.
---
Martin Performs at 3:00 p.m. Sunday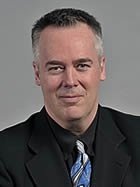 The Presbyterian Church of Stronghurst will host a public recital by former resident, Rex Martin at 3:00 p.m. on Sunday, July 1st.
Rex Martin Professor, Tuba and Euphonium
Rex Martin has performed and given master classes throughout North America, Europe, and the Far East. As a studio musician, he has been heard in 3,000 television and radio commercials and has also played on more than 70 recordings with Chicago and St. Louis Symphony Orchestras. Martin has performed with the Lyric Opera of Chicago, Chicago Symphony Orchestra, Chicago Sinfonietta, Symphony II, Ravinia Festival Orchestra, Fulcrum Point, Tower Brass, as well as with such performers as Tony Bennett, Dave Brubeck, Ray Charles, Luciano Pavarotti, Frank Sinatra, Mel TormÄ, and Sarah Vaughan. He was the host of the 1995 International Tuba-Euphonium Conference and received the Outstanding Alumni Award from Illinois State University.
Rex spent the first seven years of his life in Stronghurst, son of Thor and Dorothy Martin.
He is a Professor of Tuba and Euphonium at Bienen School of Music, Northwestern University in Evanston. He has earned the reputation as one of the world's finest tuba players.
---