The Hancock-Henderson Quill, Inc.

---
Take "The Quill" Along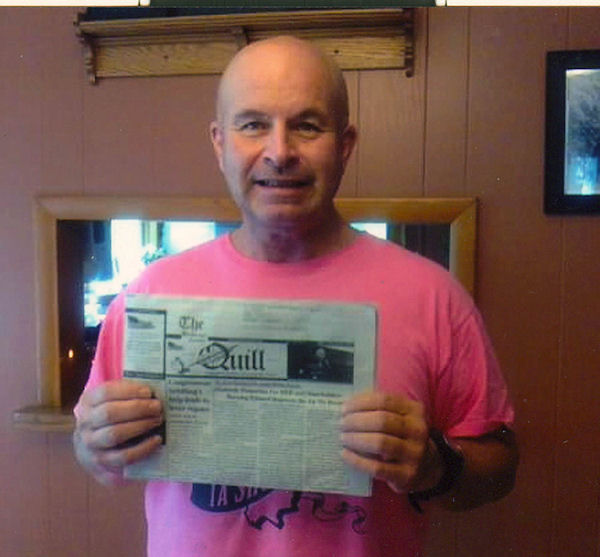 Steve Bacon of Roseville took "The Quill" to Cerro Gordo, IL. Steve recently visited his son, Scott, who is the head basketball coach at Cerro Gordo. Scott is married to Jaunae Phoenix. They are the parents of Phoenix Roger, and Rome William. Cerro Gordo is a perennial qualifier in the Illinois State football playoffs having faced Stronghurst Southern two years in a row. In basketball they were eliminated in 1973 by Jack Sickma's St Anne, and again in 1974 by Joy Shedler's Lauronce Rams in the state quarter finals. Scott is on pace to be the all time winning coach in Cerro Gordo basketball.
When you go on a trip, take "The Quill" along and have your picture taken with it, then send it to us. Let's see where all "The Quill" can travel.
---