The Hancock-Henderson Quill, Inc.

---
Meet Your Neighbor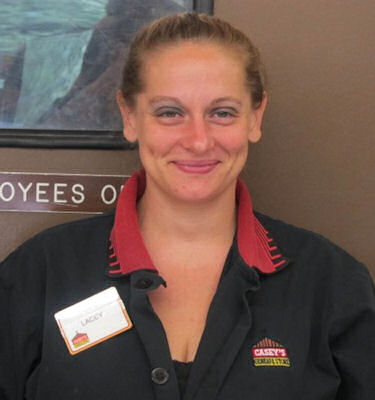 Lacey Graves of La Harpe.
Lacey was born in Keosauqua, Iowa but was raised in Farmington, Iowa.
She graduated from New London High school, in New London, Iowa the Class of 2000. Lacey went to Southeastern Community College and graduated in 2003 with her CNA license.
She is the daughter of Dixie Darnell of Mt. Pleasant , Iowa and Tom Jenkins of Croton, Iowa. She is the granddaughter of Janet Bailey of Farmington, Iowa.
Lacey 3 sisters; Sasha and her husband, Byron Rich, live in Florida with their daughter, Jodee; sister, Elizabeth lives with her husband, Kevin Thornburg and their son, Camden in Farmington, Iowa and Bri Darnell lives in Cedar Rapids with her boyfriend Michael Green and son, Koren.
Lacey has lived in La Harpe for the last 11 months and has worked at Casey's General Store for the last 10 months. She lives with her boyfriend, Andrew Bradford.
Lacey has two children, Jordan Nimrick, 9 1/2 and Kaidan Nimrick, 7 1/2 and Andrew also has two sons.
Lacey is a member of Moose Lodge #671. She enjoys playing with her children, camping, reading and fishing.
---