The Hancock-Henderson Quill, Inc.

---
Meet Your Neighbor
by Christy Kienast-The Quill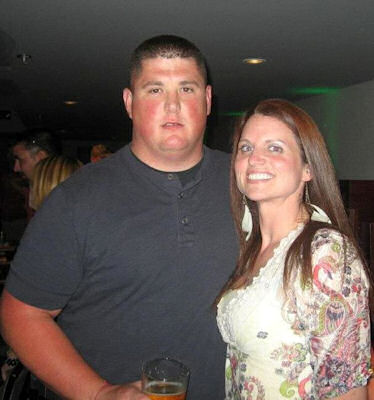 Meet your neighbors Meghan and Rusty Van Niewaal from Disco.
Meghan and Rusty were both born in Carthage and both were raised in La Harpe.
Meghan and Rusty were both in the graduating Class of La Harpe High School in 2002.
Meghan has an LPN certificate from Carl Sandberg College and Rusty has an Associate Degree in Criminal Justice from the University of Phoenix.
Meghan is an LPN for Family Rural Health Clinic in La Harpe and Rusty works for the BNSF Railroad as a conductor. Both worked for the Navajo County Sheriff's Department in Holbrook, Arizona before moving back to Illinois in 2010.
Meghan and Rusty were married on May 21, 2005. They have two sons, Reagen, 6 and Noah, 3. Reagen will be in first grade and Noah will start Preschool.
Meghan is the daughter of John and Pam Sparrow of La Harpe. Rusty is the son of Becky Van Niewaal of La Harpe and Randy and Chi Ban Niewaal of Burlington, Iowa.
Meghan has one sister, Keely. Keely and her husband JD Hobby live in Hamilton. Meghan also has one brother, Seth who lives in North Dakota.
Rusty has 2 sisters, Bobbie and Heather. Bobbie Van Niewaal lives in Fort Madison, IA. Heather is married to Steve Winn and they live in Burlington, IA. Rusty has one brother, Randy Van Niewaal, Jr., who lives in Denmark, Iowa with his wife, Katy. Randy also has two stepsisters, Autumn Turner and Rachel Correll, both of Burlington, IA. They also have 9 nephews and 4 nieces.
Meghan is the granddaughter of Jim and the late Bertha Sparrow of La Harpe and Patty and the late Bob
Stinson of Andover.
Rusty is the grandson of Earl and Mary Ann Swain of Fountain Green and Ron and
Pat Van Niewall of Lomax.
Meghan and Rusty enjoy walking with their dogs, riding bikes and spending time as a family.
---