The Hancock-Henderson Quill, Inc.

---
R.S.P.&E. Open House-Dedication
by Sally Day, The Quill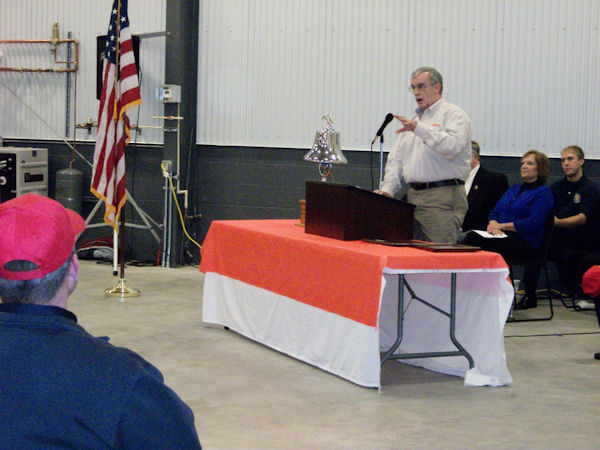 Pride was abundant and well-founded Sunday, January 22, 2012, in Roseville. It could be seen in the faces of the hundreds in attendance; hundreds of humble, hard-working volunteers and their families and friends.
Among the dignitaries present at the Open House and Dedication for the R.S.P.&E. Fire Protection District Emergency Services Building were Illinois Representative Donald Moffitt (R) 74th District and Illinois Senator John Sullivan (D) of the 47th District.
The building is big, efficient, and state of the art. It will house equipment, vehicles and most importantly, the people who give of their time to help the community in emergency situations.
R.S.P.& E. Fire Protection District President Todd Adkisson explained how the process had begun five years ago.
The need was realized and a relationship was built between the District and the State Fire Caucus.
Committees were formed and Trustees worked diligently to obtain grants to assist with the finances.
Trustees, Building Committee and many volunteers went door to door explaining to community members the importance of such a building; one to replace the previous building which had been the old Roseville High School, built between 1896 and 1942.
In 2010, District members went to the polls and voted 72 percent to approve a Referendum for a $1.54 million dollar facility.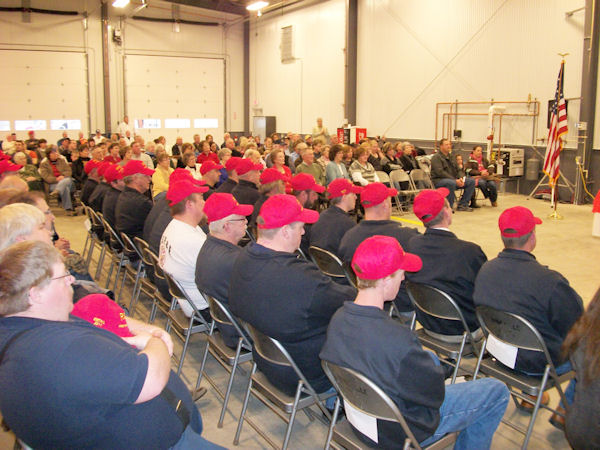 ---