The Hancock-Henderson Quill, Inc.

---
Meet Your Neighbor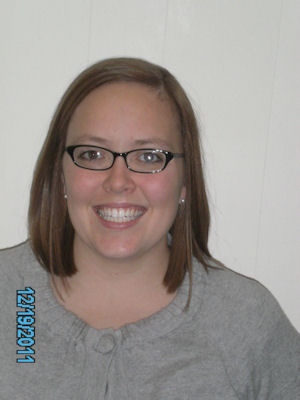 Alicia Pence of Biggsville.
Alicia is co-founder of the Family Outreach Community Center (FOCC).
The work on the center began in June of 2010 and opened in January of 2011.
In 2010 she graduated from Monmouth College with a bachelors degree in psychology.
She was born in Iowa City, Iowa and lived in Burlington, Iowa until second grade when her family moved to Stronghurst.
She is a 2007 graduate of West Central High School.
Alicia and hubby, Travis, will be married two years in April of 2012 but dated five years before that.
She and Travis have a 5 month-old son, Lucas. Melissa said, "I love being a mom."
Travis is employed at Lakis Ford/Dodge in Galesburg as an auto body painter.
Melissa McIntire, who lives in Stronghurst, is her mother. Melissa works at Hennenfent Law Office in Roseville.
She is an only child but proudly says, "I claim my sister-in-law, Montana, who is just like my sister." Montana is a junior at West Central High School. Montana has a brother, Wyatt who is in preschool in La Harpe.
Alicia is also a member of the Christian Church in Stronghurst.
Her hobbies are scrapbooking, music concerts and dirt track racing. She also is very active in the community as an EMT on the Biggsville ambulance.
She is on the board of FOCC and Small World Preschool.
When asked what she enjoys about her new position at FOCC, she replied, "I love helping people! I especially enjoy seeing their smiles and hugs and in making a difference in people's lives. It really keeps me going."
Alicia is so appreciative of all the community support she has received at FOCC in helpiing to meet the needs of the many who struggle in our small county. Together, she and her supporters are making a difference.
---