The Hancock-Henderson Quill, Inc.

---
Take "The Quill" Along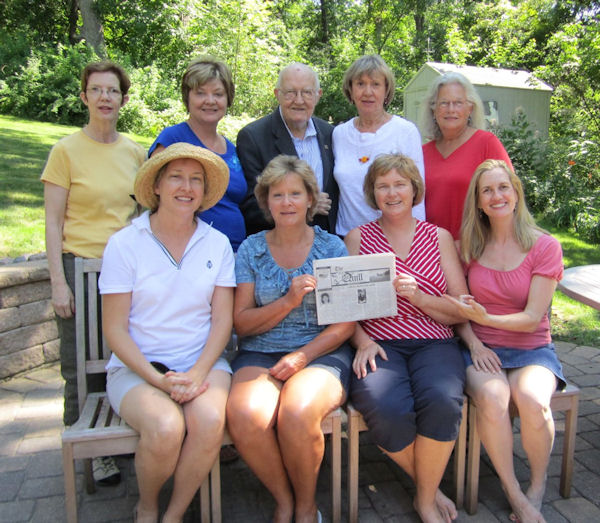 Linda (Peasley) Clifton met with Peasley cousins in August at Lake Geneva, Wisconsin for a reunion. The Quill was enjoyed by everyone as all of their parents grew up in this area. Pictured top row L to R are: Mary Peasley (Don and Fran Peasley) Linda Clifton (Charles and Kathryn Peasley), Uncle Don Peasley (90), Cheryl Peasley (Charles and Kathryn), Peggy Peasley Boston (John and Beth Peasley). Bottom row: Carol Malmgren, Sally Cunny, Susan Kirby (daughters of Mary Lou Peasley Murphy) and Sarah Peasley Miller (Don and Fran Peasley).
When you go on a trip, take "The Quill" along and have your picture taken with it, then send it to us. Let's see where all "The Quill" can travel.
---