The Hancock-Henderson Quill, Inc.

---
House Demolition: Down With The Old, Up With The New
by Ryan Kienast, The Quill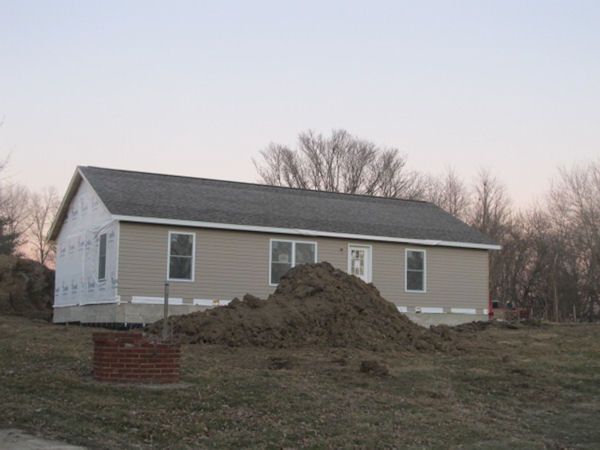 At the end of 2011, another home within the city limits of La Harpe was demolished.
The home on North Center street was more prominently known as the "Ball house".
The house was owned by Dr. Evelyn Ball, a well-known chiropractor in La Harpe around the 1980's.
Dr. Ball used the back half of her home for her office for serving her patients and lived in the front.
The house was also owned by another well-known doctor back in the late 1800's.
Dr. W.O. Butler owned the home in 1881.
The home has deteriorated over the last several years, its' once beautiful facade was now starting to fall apart.
The home was most recently owned by Teresa Meirotto of Fort Madison, Iowa, and she sold it to Mark and Barbara Finch this year.
The Finchs' tore down the once beautiful home and have begun digging for a basement for his new home.
The property takes on a whole different look without its two story yellow home and sprawling driveway.
---