The Hancock-Henderson Quill, Inc.
---
Meet Your Neighbor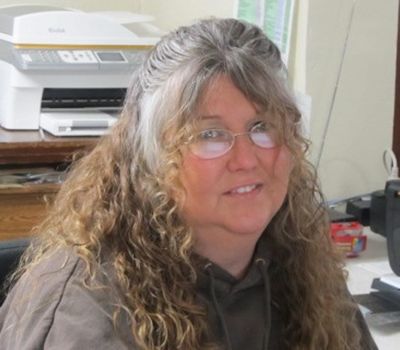 Laurie Magee of La Harpe.

Laurie was raised in Muscatine, Iowa and graduated from Muscatine High School in 1982.

Her parents are Jo and Don (Buck) Frye of Muscatine, IA who are now retired and enjoy traveling.

Laurie is the granddaughter of the late Nancy and Lloyd Breiner, Deloris Tompkins and the late Clarence Frye.

Laurie has one brother Steve whose wife is Kelly. They are both Chiropractors. They are the parents of a daughter, Meagan, who does Irish dancing in various competitions.

Laurie is married to Darryl Magee who grew up in the Stronghurst/Raritan area. He works for the La Harpe Telephone Co.

Laurie and Darryl have two sons, Eric and Kyle. Eric is 25 and works at Birky's in Macomb. Eric graduated from La Harpe High School and Southeastern Community College. Kyle is 21 and is a graduate of Illini West High School and he will graduate from John Wood in May. He works at Subway.

Laurie works for the La Harpe Carnegie Library and is waiting to work for Monica Crim.

Laurie previously worked for the La Harpe School District as a one to one aide and special education aide and the La Harpe Davier Health Care Center.

Laurie's hobbies include scrapbooking, her land Hermit crabs, shopping with her best friend JoAnn.

She also loves to spend time with all of her family and see shopping with some of them as an adventure.

Laurie believes every day is a memory and can be a vacation if you make it out to be one!
---