The Hancock-Henderson Quill, Inc.
---
Meet your neighbor and Illini West Senior, Lauren Genck, of La Harpe.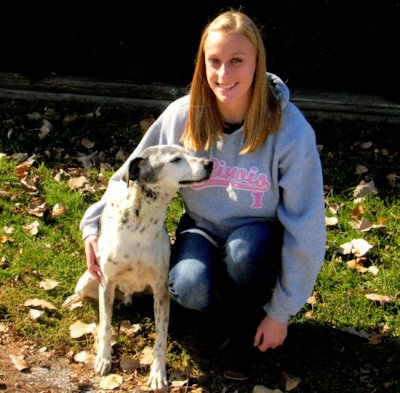 Lauren was born on April 2, 1995 at Burlington Medical Center in Burlington, Iowa.
She is the daughter of Jeff and Michelle Genck. Jeff works at DuPont as a maintenance mechanic and Michelle works at Great River Medical Center as a certified coder.
Lauren is the younger sister of Jordan, 23 and Jarren, 19. Jordan works at Shottenkirk in West Burlington, IA, and Jarren works at the Country Cafˇ in La Harpe and attends Western Illinois University.
She is the granddaughter of Georgeanna and Keith Fowler of La Harpe and Saundra and the late Jack Genck of Hamilton. She is the great granddaughter of Pauline Smiddy Flack of Dallas City.
While in high school, Lauren does the co-op program and works at Professional Swine Management in
Carthage. After high school, she plans to attend Southeastern Community College for two years and and then transfer to a four year college to get her bachelor's degree In Graphic Design.
Her favorite vacation memories are when her family when to the Ozarks and they took a pontoon boat out on the lake and a big wave went over the boat and they all got soaked; and her family vacations to Washington, D.C. and Mt. Rushmore.
During her school career, she has gotten 3 first place medals for piano, first place painting for the Keokuk Community Fine Arts Council's Annual High School Art Show and her 8th grade volleyball got 2nd in State.
Lauren is a member of the Key Club and the Art Club.
Her hobbies include photography, scrapbooking, riding four wheelers, listening to music, and watching movies. She also loves spending time with her friends and family, enjoys being outdoors, and playing with her animals.
---