The Hancock-Henderson Quill, Inc.
---
Meet Your Neighbor
by Christy Kienast-The Quill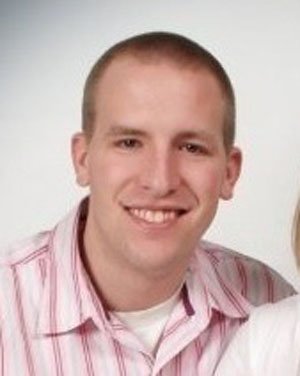 Meet your neighbor Brian Covert of La Harpe.
Brian was born in Joliet and raised in Godley. He moved to La Harpe in 2004 graduating from La Harpe High School in 2004.
Brian's parents are David and Brenda Covert and Barb Rodriguez. David drives for ADM out of Burlington, IA and Brenda works in the medical field. They live in Dallas City. Mom Barb lives in Bourbannis and is a stay at home mom.
Brian married Lacey Pence on December 17, 2009. They have two daughters, Hayden who will be 4 in December and Tinley who is 1. They are expecting baby boy Covert on November 1st.
Brian has two brothers and two sisters; Matthew (Amber) Covert live in New York. Matthew is in the Army and Amber works for Lowes. Tiffany (Bill) Bangel live in North Carolina. They have a son, Maximus, 2 months. Bill is the Marines and Tiffany is a stay at home mom. Kevin (Madison) Mershon lives in Dallas City. Kevin works for Burlington Junction out of Quincy and Madison is a teacher. Sister Kelsey Mershon lives in Dallas City and is in high school.
His grandparents are the late Keith and Thelma Champman of Dwight and Kathryn Russell of Lomax and Robert Russell of La Harpe.
Brian has worked for Sparrow Construction for the last 6 months and worked at Vista Bakery in Burlington, IA for 3 years.
He is a member of the La Harpe Masonic Lodge (3rd degree). He has been on the La Harpe Volunteer Fire Department for 5 years and also is on the La Harpe Ambulance Crew.
Brian enjoys playing video games and loves spending time with family and friends.
One of his favorite memories is watching his girls interact with a Tiger Cub at the Brown's Oakridge Zoo.
---