The Hancock-Henderson Quill, Inc.

---
Take The Quill Along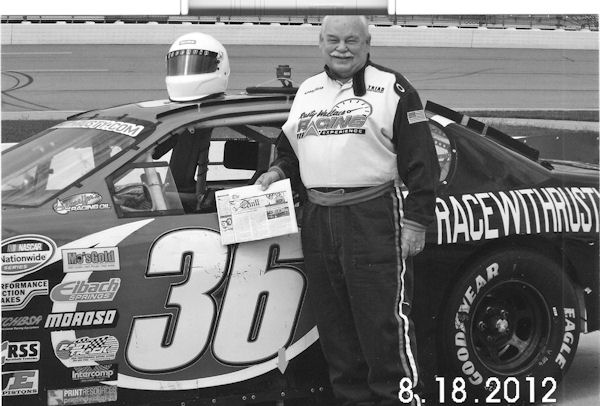 Brian Bouseman of La Harpe was given a Rusty Wallace racing experience for an early birthday present from his kids, and he took The Quill along for a racing experience, too.
He enjoyed a morning at the Iowa Motor Speedway in Newton, Iowa driving a race car.
Those there to cheer him on were Teri, Logan, Travis, Emma and Quinton of Runnells, IA; John Coker of Des Moines, IA; Tim, Preston, and Quinton Bouseman of Marion, IA; and Roger and Marilyn Jackson and Karli of La Harpe.
When you go on an adventure or trip, take "The Quill" along and have your picture taken with us and send it to us. Let's see where all "The Quill" can travel!
---