The Hancock-Henderson Quill, Inc.
---
La Harpe Classic Show Has Many Entries
by Christy & Ryan Kienast
At the La Harpe Classic Car Show August 4th, many proud owners enjoyed bringing to La Harpe their prize entries.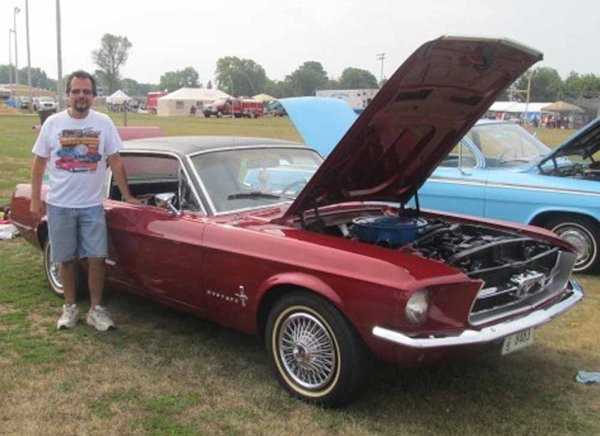 Steve Bell of Burlington, Iowa, was no exception. He is the proud owner of a 1967 bright red Ford Mustang and enjoyed showing this jewel with black vinyl top.
Bell is the third owner of the Mustang and it has 46,000 miles on the original motor. The car was built in San Jose, California. The scheduled build date for the car was Dec. 14, 1966.
When he was in high school, Bell had a 1965 and a 1967 Mustang. When he retired last year, this Mustang was a retirement gift to himself.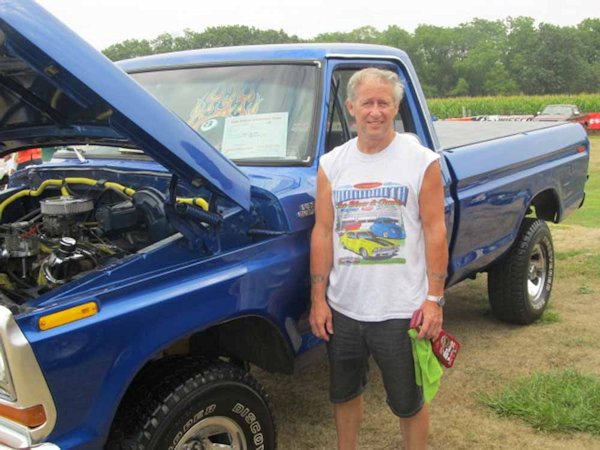 John Spiker of Oquawka, is the owner of a blue 1979 Ford Pickup 4x4. Spiker bought it in 1987 and hauled wood with it. He started redoing the truck in 1991 and in December of 1991 the drivers' side was damaged. The truck was fully restored in 2007.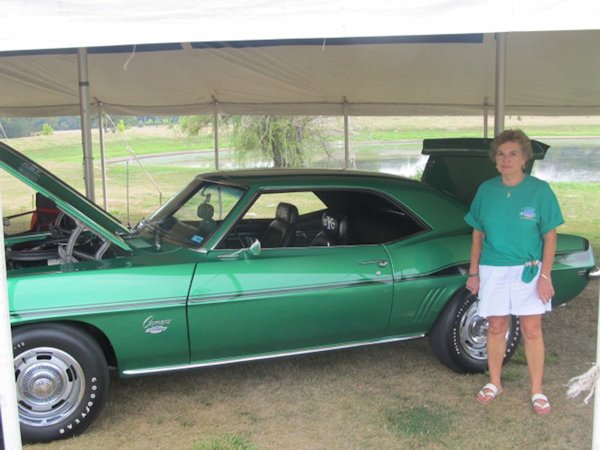 Leila Shockley of St. Charles, Missouri is the owner of a 1969 Camaro Yenko. Leila and her husband Jim bought the car in 1988 paying $750.
Their son Jon Keith, did the body work and Jim did the mechanics.
It took them 18 years to get all original parts and everything is number matching.
Sadly, Jim passed away in February of 2008, but Leila still continues to travel to the car shows to show their car.
---