The Hancock-Henderson Quill, Inc.

---
Take "The Quill" Along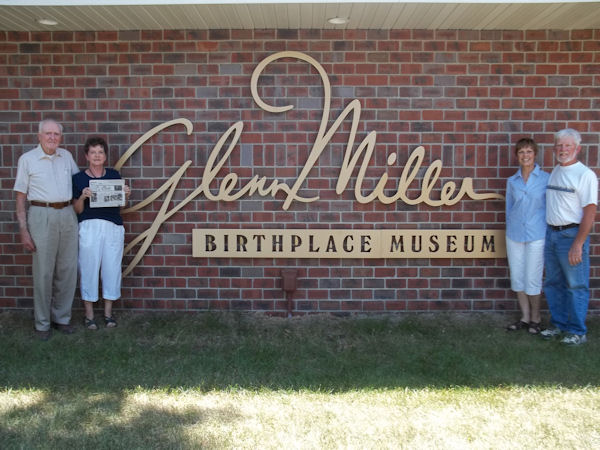 Curt and Sharon Eisenmayer and Sandra and Jim Smith recently attended the 37th Glenn Miller Festival in Clarinda, IA. Jim Smith was band director for Stronghurst schools from 1961 to 1965. Jim and Sandra attended the Stronghurst High School reunion on June 30, 2012. The Glenn Miller Festival included the Glenn Miller Band, Tamana Girls High School Band from Kyusha area of Japan, Toronto All-Star Big Band and O Moha Big Band. When you go on a trip, take "The Quill" along and have your picture taken with it, then send it to us. Let's see where all "The Quill" can travel.
---