The Hancock-Henderson Quill, Inc.

---
Take The Quill Along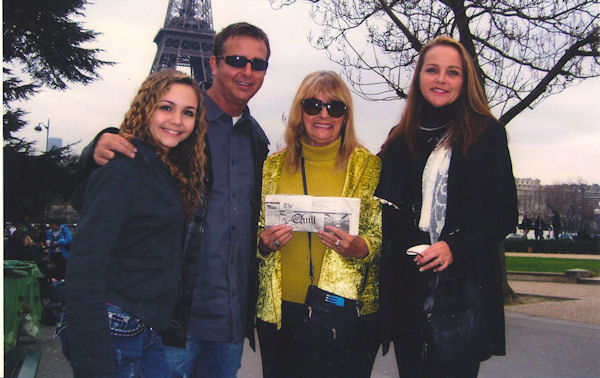 From left, Michaila Kincaid and dad, Bill Kincaid of Dallas, TX, Kolleeta Seeley of The Villages, FL and daughter, Kristina Kincaid-Riffel of St Petersburg, FL took "The Quill" along on a spring break trip to Paris, France and the Eiffel Tower. The group also spent time via the Chunnel to London to visit friends and introduce Michaila to England sights. Her great grandparents were the late Paul and Joan Moyes of La Harpe. When you go on a trip, take "The Quill" along and have your picture taken with it, then send it to us. Let's see where all "The Quill" can travel.
---