The Hancock-Henderson Quill, Inc.
---
Meet Your Neighbor
by Christy Kienast-The Quill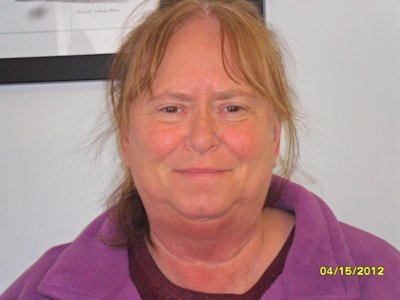 Meet your neighbor Christy Vincent of La Harpe.
Christy is the daughter of Ray and Lillie Anders.
Ray, deceased, was a plumber and pipefitter and Lil was a waitress, worked in factories and other jobs.
Christy was born at the La Harpe Hospital and graduated from the La Harpe High School in 1973. She went through training for the Illinois State Police. She has worked for the Illinois State Police for 33 1/2 years.
Christy is the only girl of her mother and father's four children. Oldest of the children, brother, Jerry lives in Monmouth. He and his wife, Shirley, have three children, Ryanne, Nicholas and Kaysee. Ryanne has three girls, Cheyenne, Cierra and Chloe. Jerry works as a truck driver.
Christy was born next and then brother, Kelly, was born, but passed away in infancy.
Brother Tracey is the baby of the family. Tracey and his wife, Cindy, have three children. The oldest Amber works as the store manager for the store Express, Jaden is an RN at Blessing Hospital and Trayton is 8 and goes to La Harpe Elementary School. Tracey works for Frito Lay and Cindy works for Jones Insurance in La Harpe.
Christy's child was her four legged pet, Bailey. Sadly, Bailey passed away a few years ago.
Christy's favorite family vacation memories are going to the St. Louis Zoo when she and her brothers were little. She likes to go to Las Vegas and Florida.
Christy loves to spend time with her "kids" (nieces and nephews). She loves to go to their sporting events or other functions and she loves to go watch the St. Louis Cardinals play.
---