The Hancock-Henderson Quill, Inc.
---
Illini West Junior Prom Royalty
Illini West Juniors Host Enjoyable Prom
Saturday, April 14th was a beautiful afternoon at Illini West High School, yes it was prom.
All the wonderful colors and sparkles of the dresses, tuxedos, hats, jewelry, canes, shoes and flowers.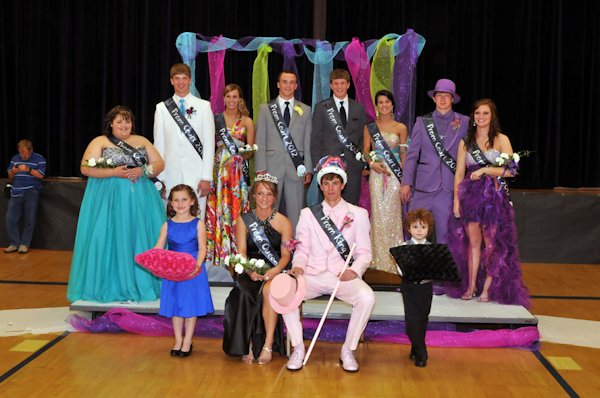 The prom court was announced 4th attends Kayden Guymon and Kelli Adkisson; 3rd Jack Bastert and Jenni Bowman; 2nd Evan McGaughey and Alana Kelly; 1st Chris Holtsclaw and Rachel Bavery; the king Tanner Anderson and queen Halie Goetz.
---