The Hancock-Henderson Quill, Inc.
---
Take The Quill Along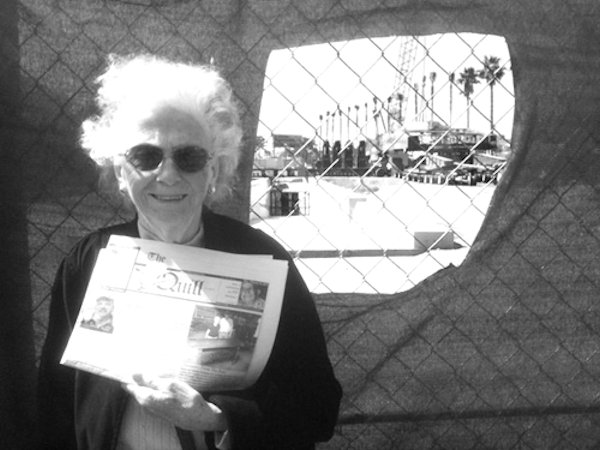 After weeks of reading about a 340 ton rock, in big brother paper the LA Times, the Quill had to go to the LA County Museum of Art to see. The rock was moved from a quary east of LA using a very special carrier. You can see the front end of the carrier in the background. The rock must now be moved to sit upright across the trench just over Hazel Hart's shoulder. Viewers walking under the rock will see the illusion of a floating rock. If the project interests you google: "LACMA rock, Huffington Post". Good coverage and great pictures. When you go on a trip, take "The Quill" along and have your picture taken with it, then send it to us. Let's see where all "The Quill" can travel.
---