The Hancock-Henderson Quill, Inc.

---
Meet Your Neighbor
by Christy Kienast-The Quill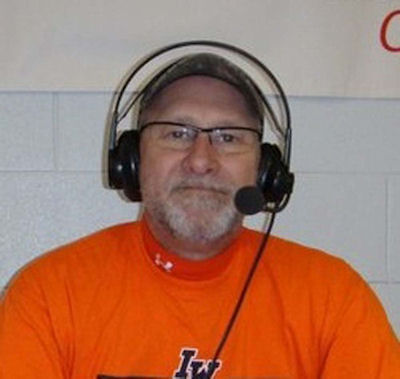 Meet your neighbor Rob Dunham of Carthage. Rob is the owner of WCAZ Radio in Carthage. He has been with the radio station for 23 years and has owned it for 16.
Rob was born on February 6, 1956. He graduated from Keokuk Senior High School in 1974. Rob says he has attended too many colleges to list.
Rob has mainly been in the electronics business. He was a salesman and manager for The Federated Group and buyer for Broadway Southwest in Phoenix, Arizona.
He has been married to Ann Dunham for 30 years, celebrating their milestone anniversary on September 19th.
Together they have three daughters, Lauren (26), Lindsay (24) and Ashley (22).
Rob's parents are Robert and Eileen Dunham from Keokuk, Iowa. Grandparents were Jay and Mabel Dunham also of Keokuk. All are deceased. Both dad and grandpa worked at Keokuk Steel Castings for many years.
His grandmother was a homemaker, and mom worked part-time jobs and was also a homemaker.
Maternal grandparents passed away many years before he was born.
Rob enjoys coaching the 5th and 6th Little Bluegirl basketball for 12 years now and has loved being a part of Bluegirl and Charger girls basketball for 15 years. He says it has been a lot of fun, watching his daughters grow up all the way through college. Rob also loves photography. He hopes when he passes away, people will hook up his computers and let area kids download all the sports pictures taken over the many years.
Rob's most memorable trips were to the World Trade Center site after the 9/11 tragedy and has visited the Federal Bombing Memorial in Oklahoma City. Both were very emotional trips.
Rob has been a member of many clubs and organizations over the years including the Kiwanis Club of Carthage, the Carthage Fourth of July committee and the Hancock County Fair Board. In short, he loves to be involved.
---