The Hancock-Henderson Quill, Inc.

---
Meet Your Neighbor
by Susan Galbraith, The Quill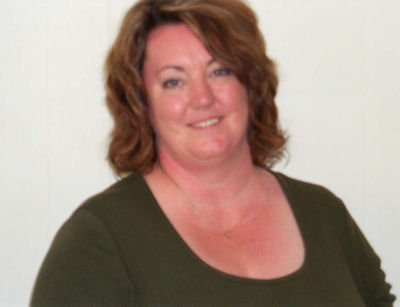 Meet Your Neighbor Deborah Beam the new manager of H & H Feed in Stronghurst. They sell everything from cattle feed, dog feed and everything inbetween. H & H Feed is a division of Horse & Hound in Burlington, Iowa.
Deborah was born in Geneseo, and raised in Cambridge before moving to Burlington, Iowa and now Stronghurst.
In 1988 she graduated from Burlington High School and enrolled in the Cosmetology Institute of Cosmetology Arts in Burlington, Iowa. She was a beautician for 17 years spending 3 years employed at J.C. Penny's.
A homemaker, her mother is Beverly Franklin of Burlington, Iowa and her father Raymond Beam is deceased.
One brother, Jason lives in Cambridge.
She has two sons, Brett Royer (20), a student at Kirkwood Community College in Cedar Rapids, Iowa, Joshua Myatt (15), a sophomore at West Central High School and one daughter, Kristin Myatt (11), at West Central Middle School.
She is a member of Messiah Lutheran Church in Burlington, Iowa.
In her spare time she attends her children's sporting events which includes cross country, baseball, basketball, and track. She also enjoys reading, being with friends, motorcycle riding, attending community events, crafts and spending time with her children.
When asked what she likes about being the full-time manager of H & H Feeds she said, "Being able to meet more people in the community and my employers. They are so nice to work with."
She said, "I am a simple person and live a simple life."
---