The Hancock-Henderson Quill, Inc.

---
Christian Artist To Perform In La Harpe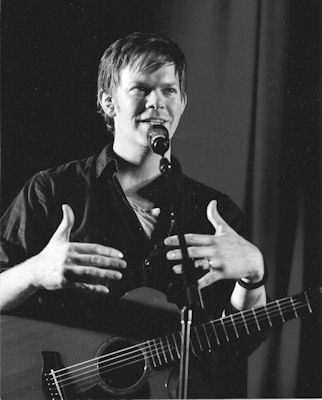 The Union Church of La Harpe continues to get the same question asked again and again, "How in the world do you guys get such popular Christian artists to come to La Harpe?" (The answer: John Louden III is really good at this).
On Saturday, October 29th the church is hosting a concert with artist, Jason Gray. This concert will be held at the church (the others were held in the school gymnasium).
Gray was in La Harpe in March with the Mark Schultz tour. Pastor Bruce Goettsche said, "We were so impressed with Jason Gray when he was here we wanted to bring him back by himself. We were impressed not only with his music but also with who he is as a person." The concert is at 7:00 p.m. and the doors will open at 6:00 p.m.
Gray has just released his newest CD "A Way to See in the Dark". Jason's recent hit "I Am New" is still playing on Christian Radio stations (such as K-Love) around the country. His new hit single is "Remind Me Who I Am". People are traveling from as far as Chicago to attend the concert.
The concert is free of charge (an offering will be taken). You will need a ticket to get into the concert and there are only a few tickets available.
However, Jason Gray will also be worshipping with the Union Church on Sunday morning! He will sing at least one song at both the 8:00 and 10:30 worship.
During the Sunday School hour 9:15-10:15 Jason will lead a interactive time in the sanctuary. This is a rare and great opportunity.
Jason Gray will perfom Saturday in La Harpe
---