The Hancock-Henderson Quill, Inc.

---
Meet Your Neighbor
by Christy Kienast-The Quill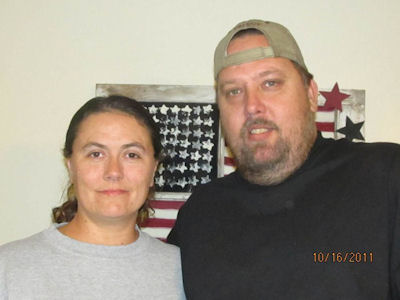 Meet your neighbors, Kellie and Ed Stewart, residents of La Harpe.
Kellie was born in Macomb and raised in Bushnell before moving to La Harpe where she graduated from the La Harpe High School.
She is the daughter of Nancy and the late Gale Jones of La Harpe.
Kellie has two brothers, Troy and Todd, who both live in La Harpe.
Ed was born in Chicago and was raised in Chicago and in Florida. He is the son of Carl and Sharon Stewart of the Chicago area. He has one sister who still lives in the Chicago area.
Kellie and Ed have four children: Michael Duffy, 24; Brittany Duffy, 22; and twins - Michaela and Mackenzie Duffy age 11 who both attend school at La Harpe Junior High School.
Ed and Kellies' hobbies include fishing and Ed loved to go bowling in his younger years.
Their favorite vacation was their trip to Disney World in Florida.
---