The Hancock-Henderson Quill, Inc.

---
Meet Your Neighbor
by Christy Kienast-The Quill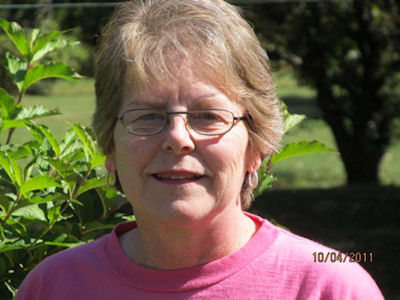 Meet your neighbor Betty Philbrick Young of Burlington, Iowa, formerly of La Harpe.
Betty Young was born in 1947 and was raised in La Harpe. She shared a birthday with her grandmother and one uncle.
She was born to Mary Gilmore and Jack Philbrick. Her mother worked for King Sealy in Macomb and her dad worked as a truck driver.
Betty has one brother Curtis Aycock of Carson City, Nevada, who works at a Starbucks factory.
She has one niece, 2 nephews, 1 great nephew and 1 great niece.
Betty is married to Gene Young, who is retired from the Post Office in Mt. Pleasant, Iowa.
Betty graduated from La Harpe High School in 1965.
She has one daughter, Jaime Allen of Burlington, IA and one son, Michael Allen also of Burlington, Iowa; 3 stepchildren Brian (Erica) Young, Lori Druppel and Jeff (Amy) Young and 6 grandchildren.
Betty has worked at Target in Burlington, Iowa for 13 years. Before that she worked at Winegard and painted, wallpapered and cleaned houses for 25 years.
Her grandparents were the late John and Pearl Whitlow of La Harpe and Joe and Mary Philbrick of Stronghurst.
She is a member of the Harmony Bible Church in Danville, Iowa and her hobbies include reading, traveling, and antique hunting.
She used to bowl a lot and her highest score was 289, and her highest series was 636.
Betty's favorite vacation spot is traveling to Florida, as she loves the ocean and the beaches.
The most historical memory she has was the assassination of President John F. Kennedy on Nov. 22, 1963. She was worried the country would soon be at war.
---