The Hancock-Henderson Quill, Inc.

---
First Motorized Fire Truck in Henderson County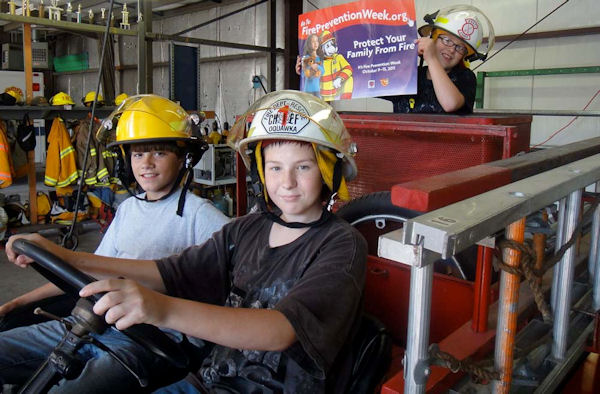 Markus Smith, 13, and Skyler Walton, 14, are in the driver's seat of the first motorized fire truck in Henderson County while Adam Jern, 12, stands in back holding this year's National Fire Prevention Poster which displays the 2011 theme "PROTECT YOUR FAMILY FROM FIRE!". The three boys have grandfathers who serve on the fire department and Markus and Adam's dad, Troy Jern serves. The boys proudly wear their hats seated in the *1923 Model T Fire Engine bought used from the Mt. Pleasant, Iowa fire department in 1927 and still owned today by the Oquawka Fire Department.
---