The Hancock-Henderson Quill, Inc.

---
Meet Your Neighbor
by Susan Galbraith, The Quill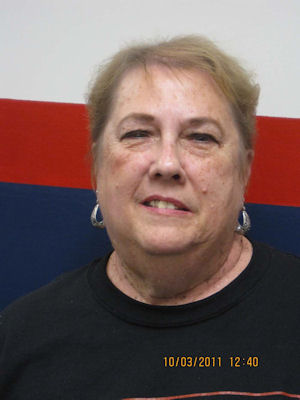 Meet Your Neighbor Connie Van Arsdale who lives at rural Raritan.
For 18 years, Connie has been employed by the West Central Middle School as an associate in the special education department.
Prior to that her time was spent at home raising her children. Before her marriage she was employed for 9 years at IRCTRW in Burlington, Iowa.
She was born and raised in Yorktown, South Dakota.
In 1965 she graduated from Burlington, Iowa High School. She then attended Burlington Junior College and Spoon River College in Macomb.
She and hubby, Paul who is a farmer, will be married for 35 years in November.
Her parents, Harold and Laraune Atteberry are both deceased.
Connie has three brothers, Jack (Sandy), Danny (Vickie) and Chuck (Connie) who all live in Burlington, Iowa, and one sister, Donna Trouillett who lives in Mississippi.
She and Paul have 3 children,
Amanda Seitz, who lives in Stronghurst and is employed as a deputy clerk at the Henderson County Courthouse in Oquawka,
Jenny (Miles) Stevenson, who live in Andalusia where Jenny is a homemaker and Miles is a computer technician and
Amy who lives in Arvada, Colorado and is youth director at Faith Bible Chapel. Amy is engaged to Joe Candelaria.
Connie and Paul also have 5 wonderful granddaughters, Brynna (7), Addison (4), Kaylyn (4), Chloe (2) and Henna (2 months).
She is a long-time member of the Raritan Reformed Church in Raritan.
When she isn't busy working at school she enjoys her hobbies of sewing and reading and especially spending time with her five granddaughters.
She vividly remembers a special vacation they took to the Wisconsin Dells where they enjoyed the waterpark and other activities.
When asked what she enjoys about being an associate, she replied, "I like working with different kids, seeing their different personalities and I especially enjoy the people I work with."
---