The Hancock-Henderson Quill, Inc.

---
Stronghurst Welcomed Many To Open House
by : Christy Kienast, The Quill
The Village of Stronghurst held their annual holiday open house on Friday, November 18th.
The village was buzzing with people as they strolled through town and rode on horse pulled buggy rides.
The businesses gathered together and ran wonderful open houses. All decorated up for the holidays, the town was a site to see. As a first timer to this annual event, my family was thoroughly impressed.
Several area groups had their trees decorated at the Festival of Trees in the former John Deere building and Mr. and Mrs. Claus and their elves were serving hot chocolate and cookies.
The businesses gave away free food, like walking tacos, hot dogs, chili, maid-rites and hot chocolate. They also held drawings for items as well. Cole's Photography took pictures with Santa.
The crew at Eagle View Community Health systems was one of the groups giving away walking tacos, but in order to get one, you had to take a tour of their beautiful new dental expansion. The expansion opened up about a year ago, Melinda Whiteman said, and " They're busy all the time."
The group got the funds for the project from the American Reinvestment and Recovery Act. They also have offices in Macomb and Oquawka. At the beginning of the tour Brent Family Pharmacy gave away hot chocolate.
You also got to tour the beautiful office of Doran Insurance. The office was stunningly decorated for the holiday season.
At the Quill office, you got to meet the General Beauregard Lee Rhodes of the 7th Calvary of Arkansas as he accepted the surrender of two Yankee soldiers at the Appomattox Courthouse.
At the Stronghurst Fire Department, you got to dance and listen to some big band music.
The nativity's had about 234 patrons come through the American Legion Hall in Stronghurst.
Auxiliary workers Fran Work, Sue Bowyou Dorothy Simpson did tons of work and Virginia Ross, Elizabeth Rankin and Mildred Anderson helped too. Many came and enjoyed the sets and said they had some as well and would display them next year if the auxiliary continues to do it.
Lists of items needed at the Illinois Veterans home in Quincy were passed out as well, hopefully they will get some response from this.
The tractor pulled carts for the little ones was a big hit too.
Also on the tour was the home of Santa House Quilts, owner, Wynona Anderson, who houses over 1300 Santa Clauses. The Santas are on display year around. It was a great success and many said they can't wait to go again next year!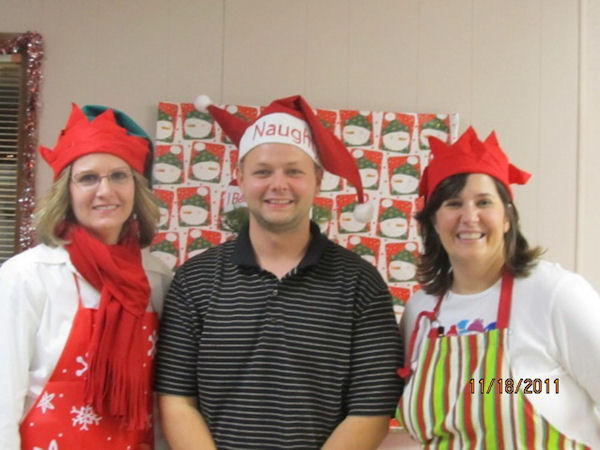 Melinda Whiteman, Angie Roberts, and Tyler Blindt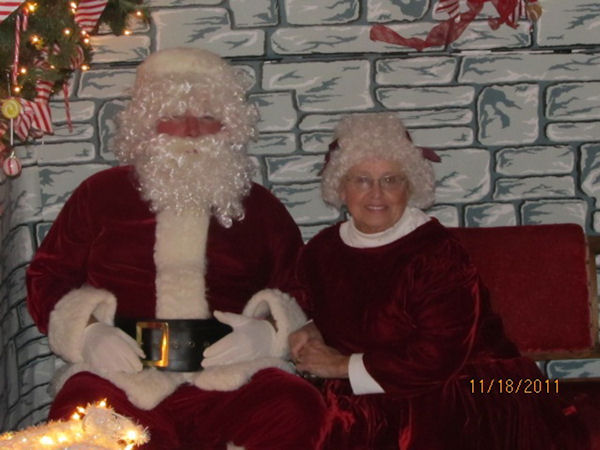 Mr. and Mrs. Claus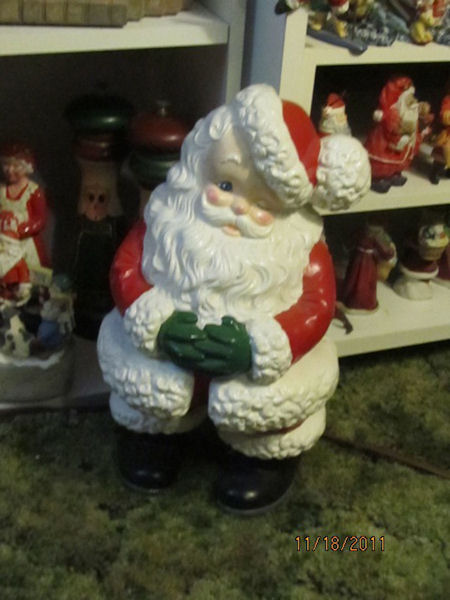 One of over 1500 Santas at The Santa House Quilts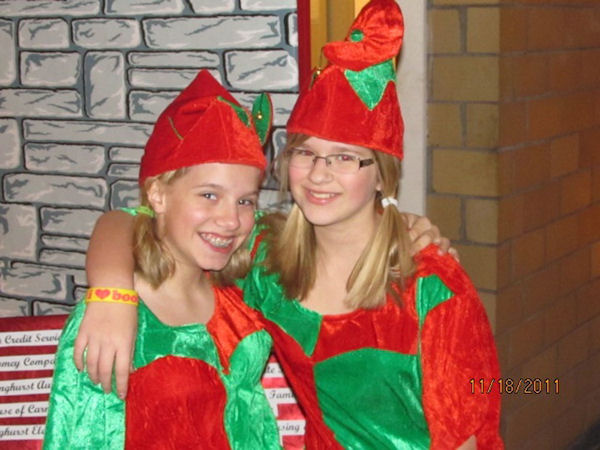 Elves - Kayla Wagy and Breanna Hill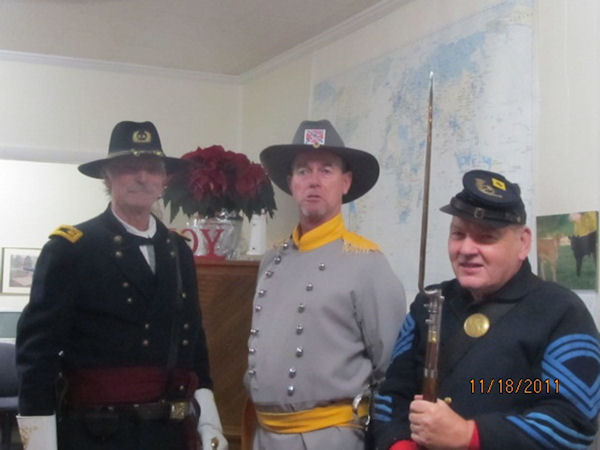 Dan Gillett, Dan Ashton and Charlie Vanboncoeur at the Appomattox Courthouse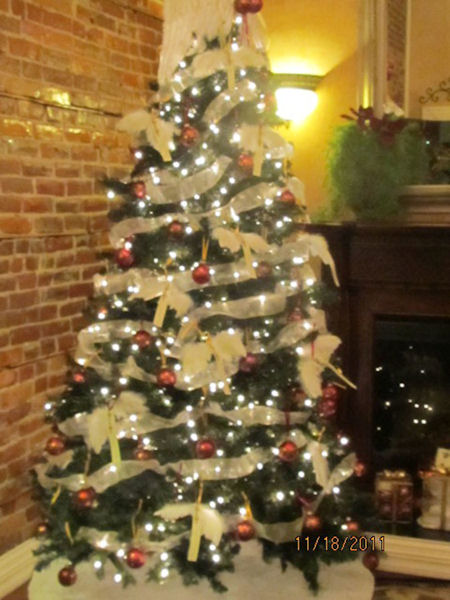 Doran Insurance decorated Christmas tree
---