The Hancock-Henderson Quill, Inc.

---
Heartbreak Brought To La Harpe Family
by: Christy Kienast, The Quill
A house fire Sunday, November 20, brought devastation to the family who were remodeling the home.
The home was recently purchased by Josiah and Erin Neff who have been living in Terre Haute, and was undergoing some remodeling before the family moved in.
The home was previously owned by Denise Brown Harrell.
The fire broke out sometime between 2:30 and 3:00 p.m. Sunday, according to La Harpe Fire Department Chief Jerry Brown of La Harpe.
The home was reported as a total loss and is believed to have been caused by an electrical malfunction.
Even in the heartbreak, it was fortunate that the family had not moved into the home.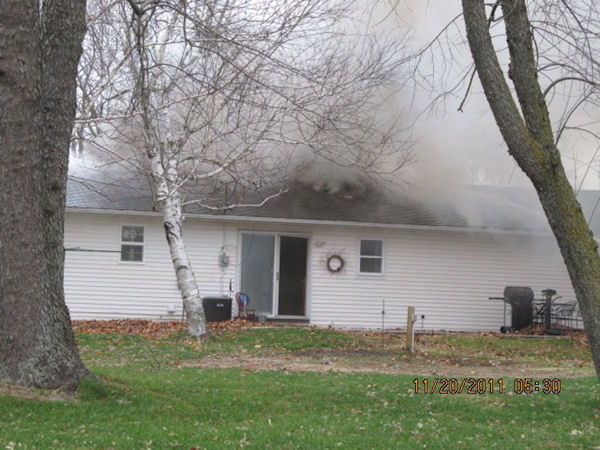 Smoke, barreling out of the Josiah and Erin Neff home.
---