The Hancock-Henderson Quill, Inc.

---
Meet Your Neighbor
by Christy Kienast-The Quill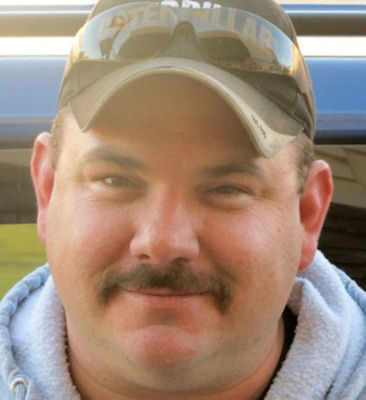 Meet your neighbor Larrick Allaman of La Harpe.
Larrick was born on January 14, 1975 in Macomb and was raised in Colchester.
He graduated in 1993 from Colchester High school and attended college at Wyoming Technical Institute.
Larrick is a self employed truck driver. He has been the owner of 4-A Trucking for the last 4 years.
On May 14, 2005, Larrick married Charity Reische.
Together they have three children. Kellie, 11, is in 6th grade at La Harpe Elementary School, Emmalee, 4, and Branden, 2 1Ú2.
Larricks' parents are Rick and Marylin Allaman of Macomb. His siblings are Lance and Amy Allaman.
Larrick believes one of his greatest accomplishments is owning his own business, and he really enjoys trucking and traveling the country.
---