The Hancock-Henderson Quill, Inc.

---
Sue Rothzen Chosen As 2011-12 IHSA Coach of The Year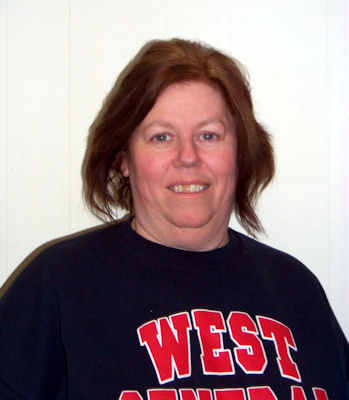 The West Central Heat's Sue Rothzen has made the news regularly since she started the bowling team at the high school level.
This past season, Rothzen was chosen as the IHSA Boy's Bowling "Coach of The Year" which took the energetic coach off guard.
Rothzen has enjoyed being from the little school district and surprising the competition dominating teams in St.Louis, Chicago, and anywhere in between.
Rothzen said a coach had never received the award in this small of school. They were all over 2,000 enrollment. West Central only has 307 enrolled.
Coach Rothzen's letter from the IHSA announcing her award, said she was chosen because of the positive work she has done with the students in her program.
It's nice to know that West Central students are being noticed for their due diligence due to one of the Heat's coaches.
She said the letter came from IHSA executive director Martin L. Hickman and he has passed her name on to the National Federation of State High Schools.
"Pretty impressive for a bunch of little guys."
Rothzen started the bowling program for both girls and boys and has successfully coached them to state in Edwardsville as the smallest school competiting.
Rothzen said they travel wherever they can throughout Illinois to compete and it has built their confidence.
The Heats first game this season is November 21st at Millertime Bowl in Davenport, Iowa.
Rothzen said she is very happy that they will have a closer competitor, as Abingdon will have both boys and girls teams this season.
Rothzen is pleased of the support West Central has given her, both the board and the student body.
Getting the big send-off to state always gives them a boost.
---